I can't think of a better way to spend a holiday or long weekend than to go oddity hunting. Especially on a winter day that didn't feel like winter.
I set out towards Southern Vermont to check out a place I had been hearing about through the rounds of social media for a while now; some otherworldly and kitschy ruins situated in a pine glen north of Brattleboro.
The whole thing was started in the epoch of the American road trip, by a pretty interesting New Jersey man named Jack Poppele in 1957.
Poppele started out as a pioneering radio man. Through his steadfast tinkering, he developed the first directional radio signal, the first portable radio and made stereo available on AM radio. Subsequently, he would start one of the nation's first radio stations, WOR, out of his Newark, New Jersey home and run it himself. He even became the first person to broadcast on Christmas day in 1922.
Poppele also loved Christmas. So much so, it gave him enough weight and direction to his earnestness to build a roadside attraction dedicated to it a few decades later. He started his Christmas career in rural southern Vermont, and used the same equation that brought sucess and attention to most roadside Americana; he situated it on a major U.S. passageway; Route 5 – a decade before Interstate 91 would bypass a sundry of former industrial towns along the Connecticut River – a decision wielded with clout that would haunt a lot of Vermonters and leave a lot of communities divided and disconnected.
The coming of the interstate was a belief in progress, and Elbert Moulton, the state's economic development chief, declared it as the thing that would bring Vermont "out of the sticks" into modern day America, and Senator George Aiken enthused "We're on the verge of the greatest development Vermont has ever seen." And he might have been right. Not many construction projects up here have matched its scale in its leveled and asphalted wake.
But with big change comes big displeasure from plenty of Vermonters.
64-year-old farmer Romaine Tenney from nearby Ascutney made national headlines in 1964 when he committed suicide and set his barns alight after coming to the heartbreaking realization that the new highway would slash through his farm, and despite all his melancholic stubbornness and refusal to leave the land he grew up on and loved more than anything, he couldn't stop the pavement from literally approaching his front door.  Not only did Tenney posthumously become a symbol of the curmudgeonly Vermont character, but the circumstances might just make exit 8 the most poignant spot along the whole state highway system.
The tourist trap, which was built like a homespun alpine "storybook village" on 42 shady acres complete with attractions like Christmas heritage informational signs erected around the winding pathways, a reindeer petting area, a variety of uncomplicated rides, a circulating locomotive and, of course, a Santa that would gently interrogate wide-eyed children about their Christmas wishes – would run about half a century.
Even an airstrip was built adjacent to the park. Today satellite imagery reveals that the clearing is still there, but a new-ish solar farm installed in the middle indicates that no planes are probably going to be landing there now. A gander at Google maps still marks the defunct strip as "Santa's" with the blue and white spherical plane logo, and is actually the only indication the park even exists.
Popple's passion wouldn't be enough to imbue it with a long shelf-life. Various owners, growing disinterest in the measured property and eventual bankruptcy would eventually close it down in December of 2011. The Billewicz family would save the place from being completely auctioned off in 2013 and opened it back up on winter weekends, but the park was still sort of dilapidated then according to Seven Days when they visited. It sounds like it might just be part of the Santa's Land experience.
Not long after, in 2014, it was closed again due to animal cruelty allegations after 18 animals were found dead at the park, and it's been forsaken ever since. If someone is interested in buying and re-opening, they would probably have to pay an enormous bill just to get it back up to code. Man, this place just can't catch a break.
I'll be honest here, I'm not really into Christmas all that much. To me, the holiday is sort of gaudy and more of a to-do list and running errands and unwanted pressure. I prefer fun holidays like Halloween, it just matches my weirdo style more, and better yet, no obligations in sight. That probably doesn't come as a surprise from someone who runs this sort of a blog though.
One of the reasons I put this on my road trip list was not just because it's a charming part of Vermont obscura, but because of the weird things I kept vaguely hearing about this place over the past decade, including that people thought it was abandoned years before it actually closed down. The attraction seemed to have a weird, remiss vibe in between the nostalgia.
An amusing review of Roadside America's trip here amusingly revealed a sort of surreal walk through a dysfunctional park that appeared to be run by a skeleton crew of 5 people. The best part was when they found a napping Santa, who awoke groggily and out of sorts at their presence, and then outright asked them if they wanted to buy the place, which was sort of a mood killer I would assume. Other memories included creepy static-y televisions left flickering in various deserted buildings and huge white blobs of, well, no one knows what, found along one of the pathways.
At one point, there was a unique and esoteric construction here called "The Igloo Pancake House",- a restaurant built out of spray foam and considered to be somewhat rare in the realm of Americana – only another such structure was built similarly in the U.S. The concept was imagined in the 60s, with the thought that spraying wet polyurethane foam over gigantic balloons could be an answer to saving energy and was described as "turning over a Styrofoam cup and living in it!" But I guess not all Americans wanted to live in a styrofoam cup and the idea never really caught on.
The park was enthusiastically owned by the Brewer family in the 1970s, and they apparently lived in the spray foam house. But when Roadside America visited, it was decaying and forlorn looking. When I visited, I accidentally missed it. I wasn't familiar with the property boundaries and kept to what I could see from my peripheral and out of sight of the road.
Walking Around
A candy cane propped sign marked the entrance, next to a vintage statue of Kris Kringle perched upon giant S and L alphabet blocks (which to your blogger's frustration – my photo didn't come out of for some reason). I'll admit, I was curiously fired up after seeing that beacon. The cloistered Santa's Land beckoned. Or, what hadn't been removed yet by the last owners.
Everything after the candy stripped, balsam-scented gift shop I entered through flowed seamlessly with startling imagery that tangles Christmas and consumerism that seemed to almost radiate in the cold January sun.
I didn't have an objective idea of what I was actually checking out, and what I found was a relic of dispersed dilapidation almost untouched from the late 1950s, a virtual Christmas grave built along evergreen clustered hills that rose around an artificial lake spanned by a 'kissing bridge'. There were times when I thought this place was too Christmasy and gimmicky, but then again, I suppose that's sort of the point. I'm certainly not in their desired demographic.
But one of the first spectacles I saw was intriguingly dissonant. It was a disturbing decapitated Humpty Dumpty statue, its humongous cranium fell from its body's sitting perch on a faux stone wall and decays on a bed of dead leaves grinning madly at the canopy above, or in my case, directly at me and my camera lens. I grinned back and knew that was probably going to be my favorite photograph from this trip.
One of the coolest things I observed when I was roaming around the grounds was a cool, restored 1949 vintage carousel that was assembled on a wooded knoll, now covered in pine needles and left to Vermont's mercurial weather to refurbish it.
Further in, there is a train depot and a set of neglected tracks behind it. According to a wayfinding sign, a 1976 C.P. Huntington locomotive once stopped there – a train that once made runs down the Detroit River wound up bringing tourists to bedecked sections of the park.
But it was evident that Santa's Land was returning back to nature, and its desertion may be ironically bringing in more tourists. Antique sleighs were filled with dead leaves. Pine needles from past autumns collected on roofs and crevices of the 'village downtown' area. Some windows were broken, doors to various buildings were left wide open. Interiors were trashed and dusty. Kids had some fun with the snack bar menu at the 'Candy Cane Cupboard', offering up a whole new, un-family friendly smorgasbord of choices. The 'iceberg slide' looked sordid and the opposite of fun.
Everything was eerily haunting, and its location in the forest really helps push this vibe, as the woods and shadows help it be fantastical and mysterious without much help. Part of me almost felt this place belonged at the foot of some Bavarian alp than in the Connecticut River valley, and I should be craving a hot chocolate instead of a coffee with whiskey. It was completely immersive in its illusion because it's buffered from the drone off Route 5 and any indication of a cluster of houses just north of the property line. It was strange and cozy at the same time.
In the beginning, it seems like Santa's Land was a pretty cool and imaginative place, and if what I was able to dig up online was any indication, a lot of curiosity seekers, families, and Christmas fanatics really enjoyed it here.
Reality can often use some shuffling, especially nowadays. That's why families used to come to places like this, and in my own way, that's why I seek out the things you see on my blog.
Here's a video shot by a passenger on the squeaky 'Santa's Land Express' who informatively (and helpfully) points out various sites in the park.
Santa's Land – January 2017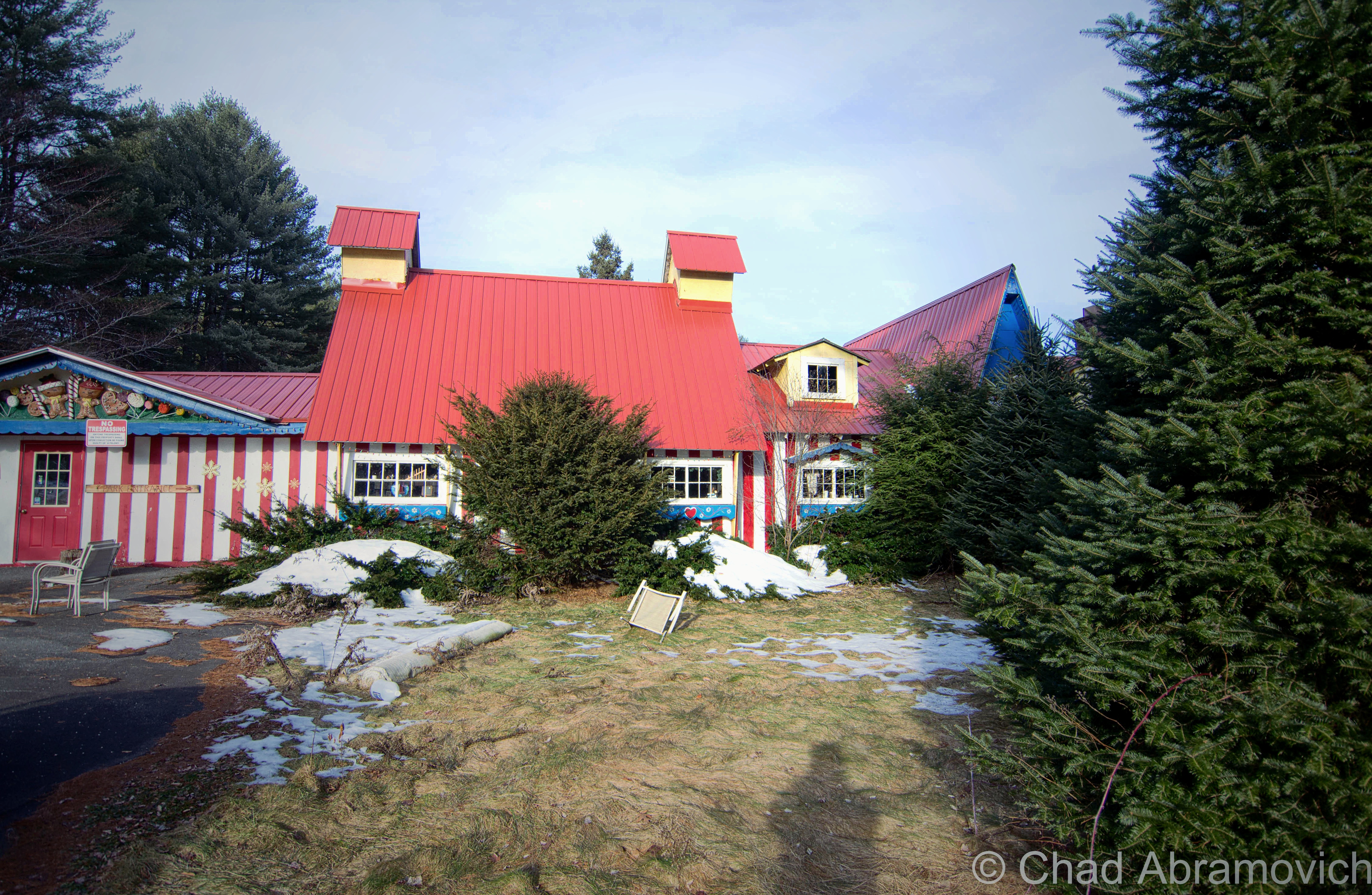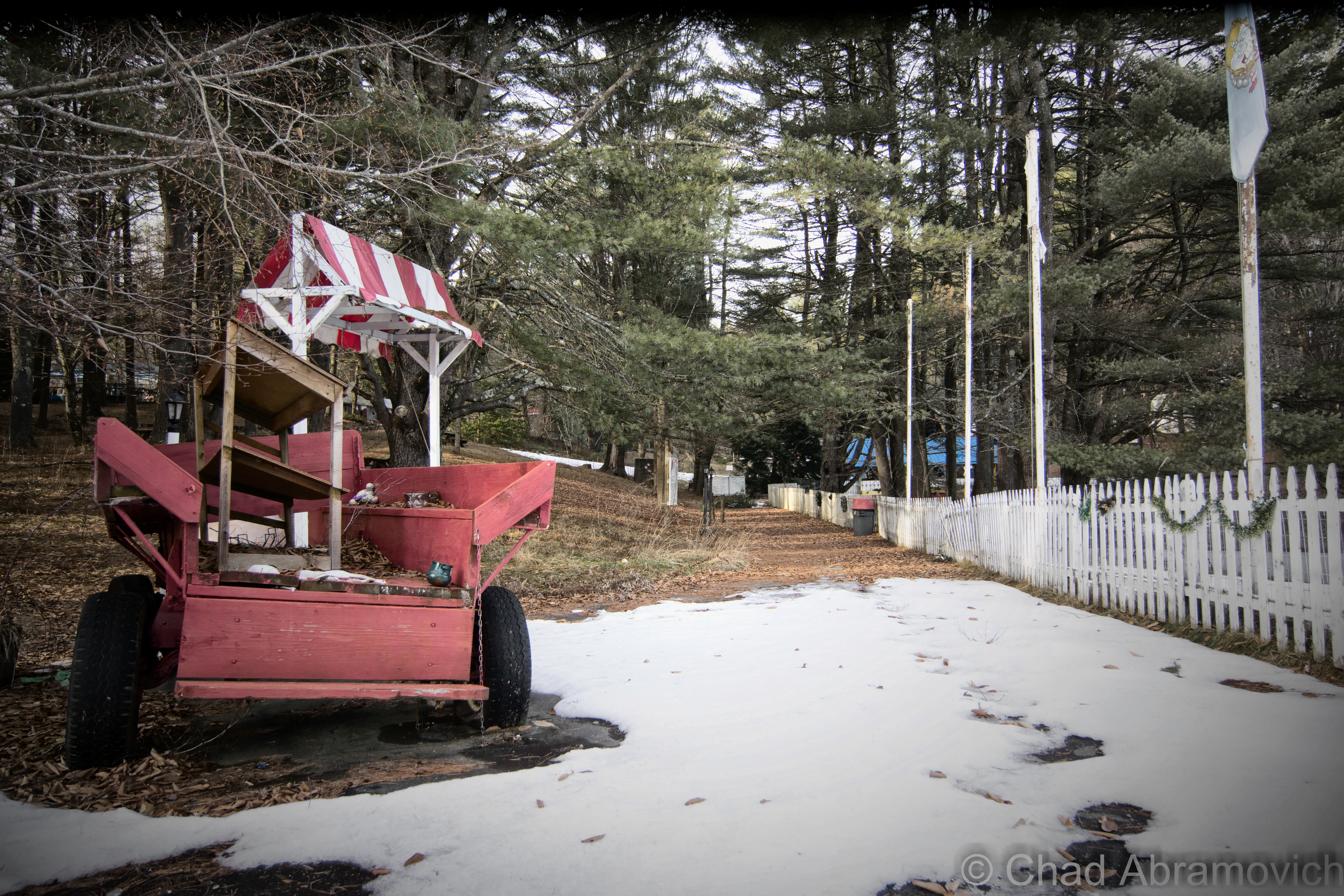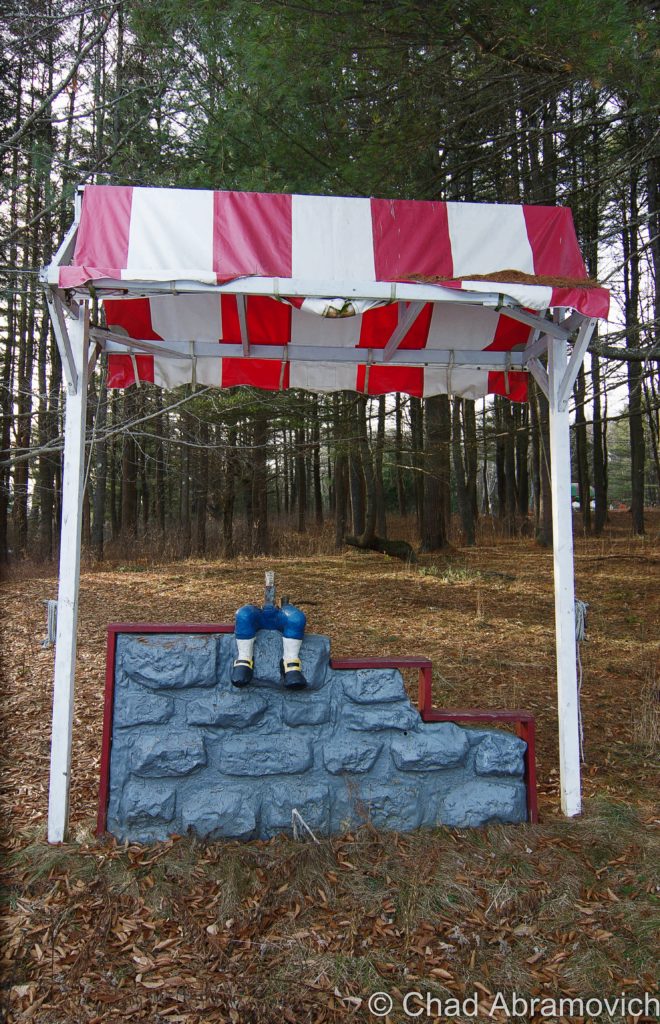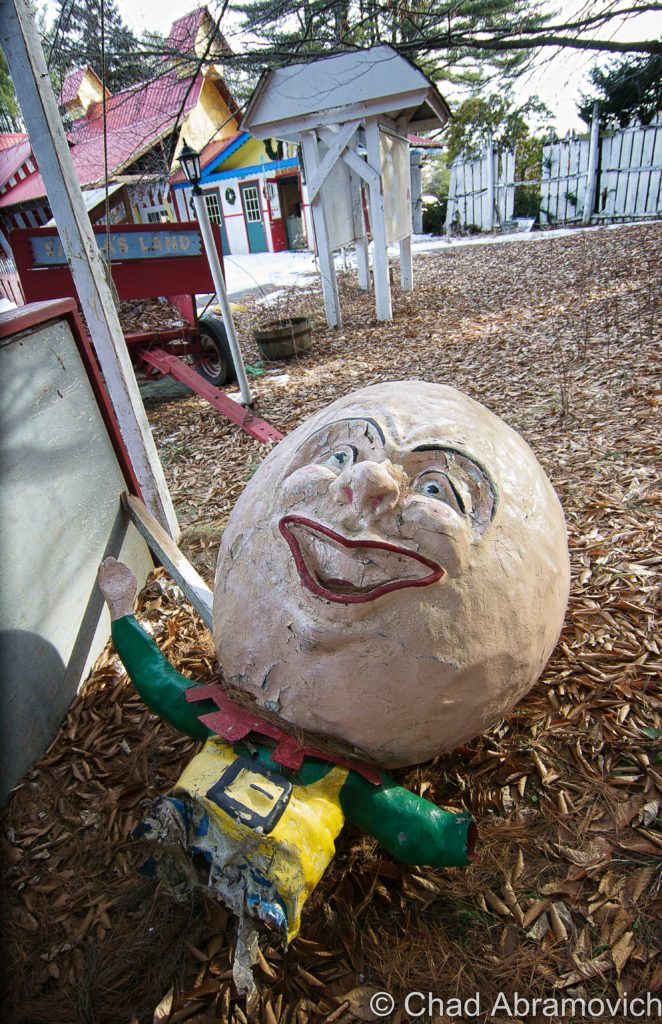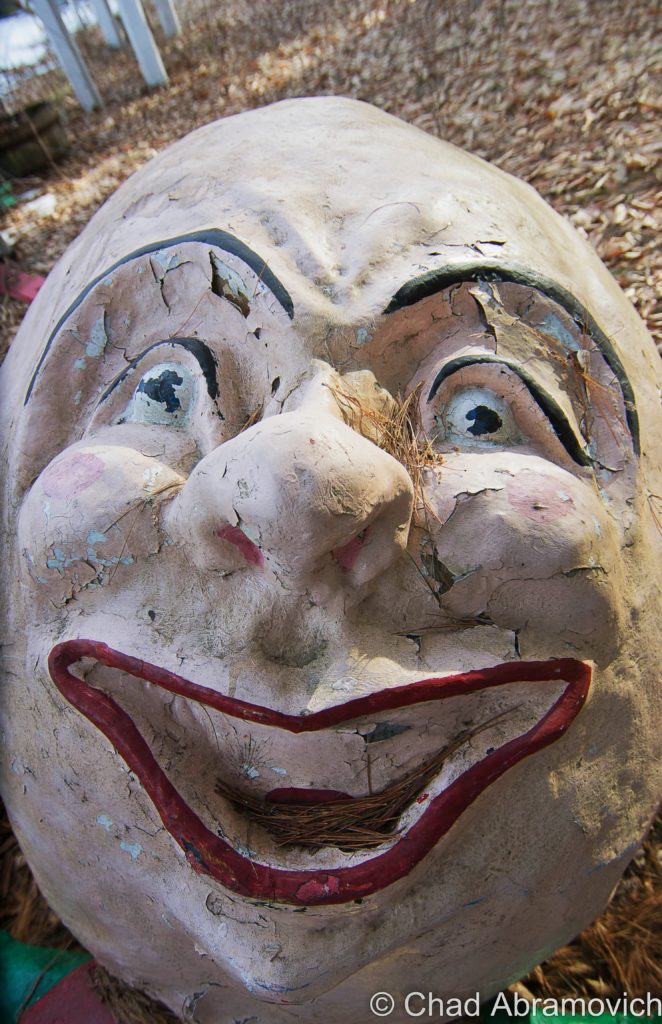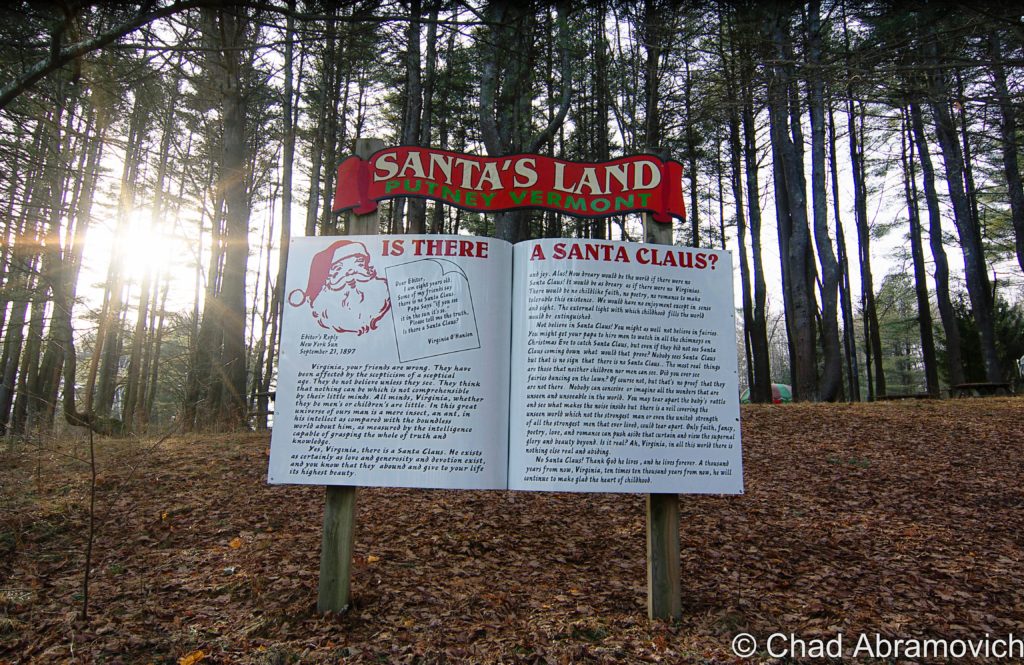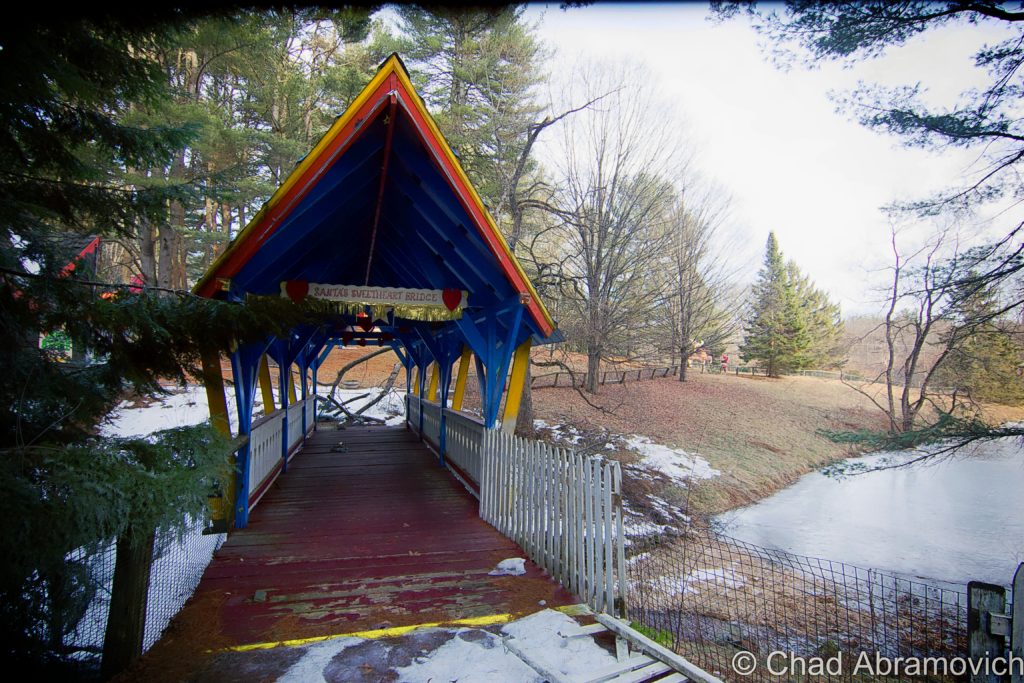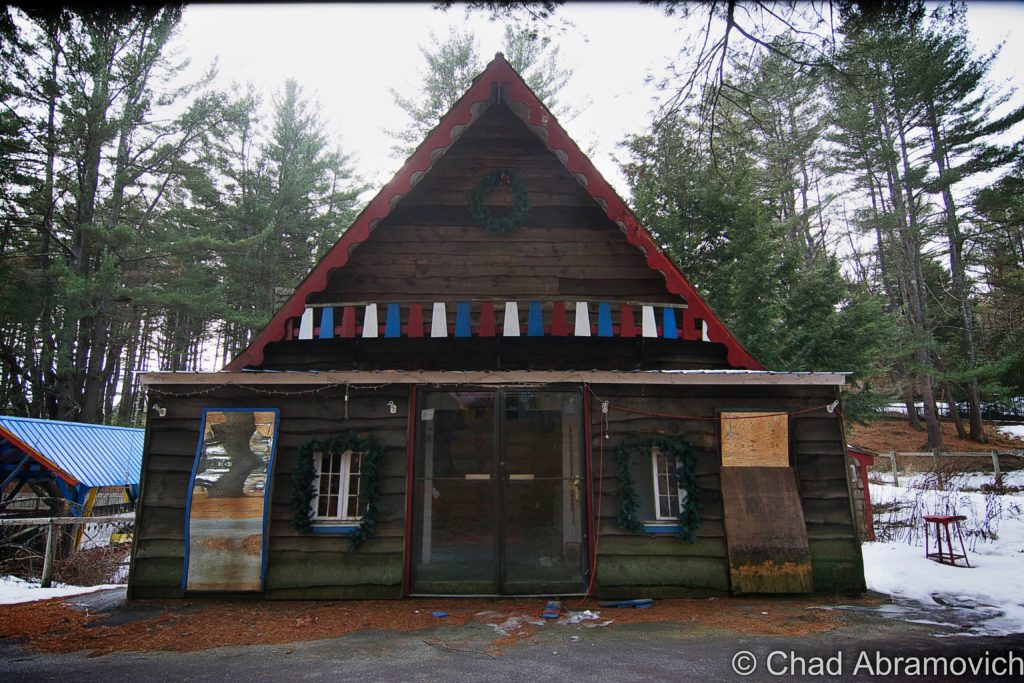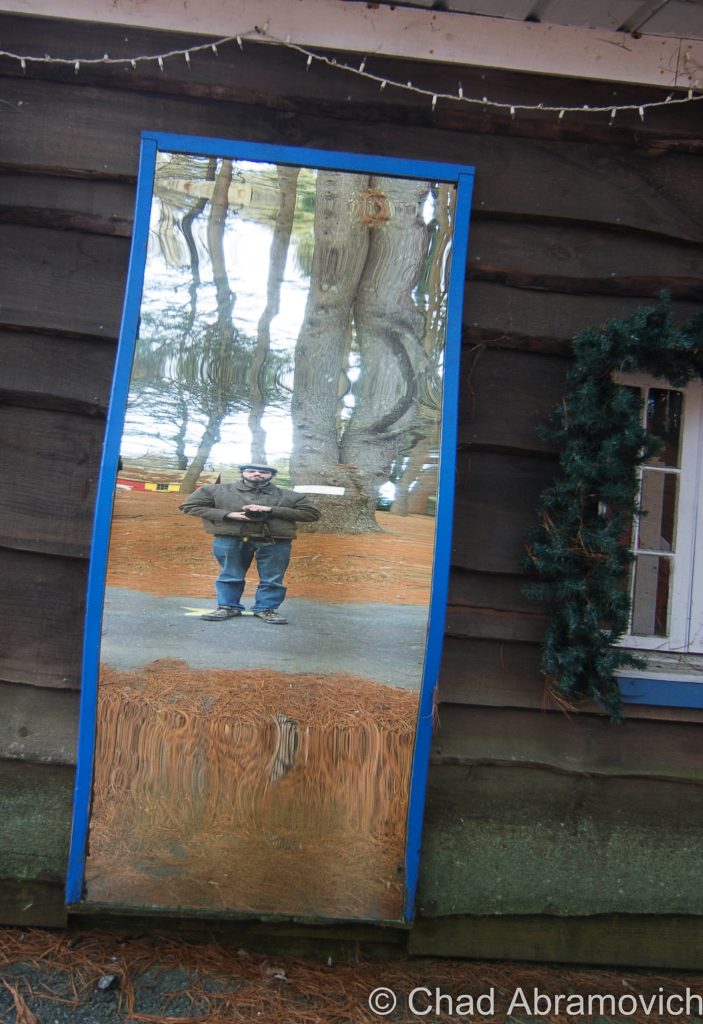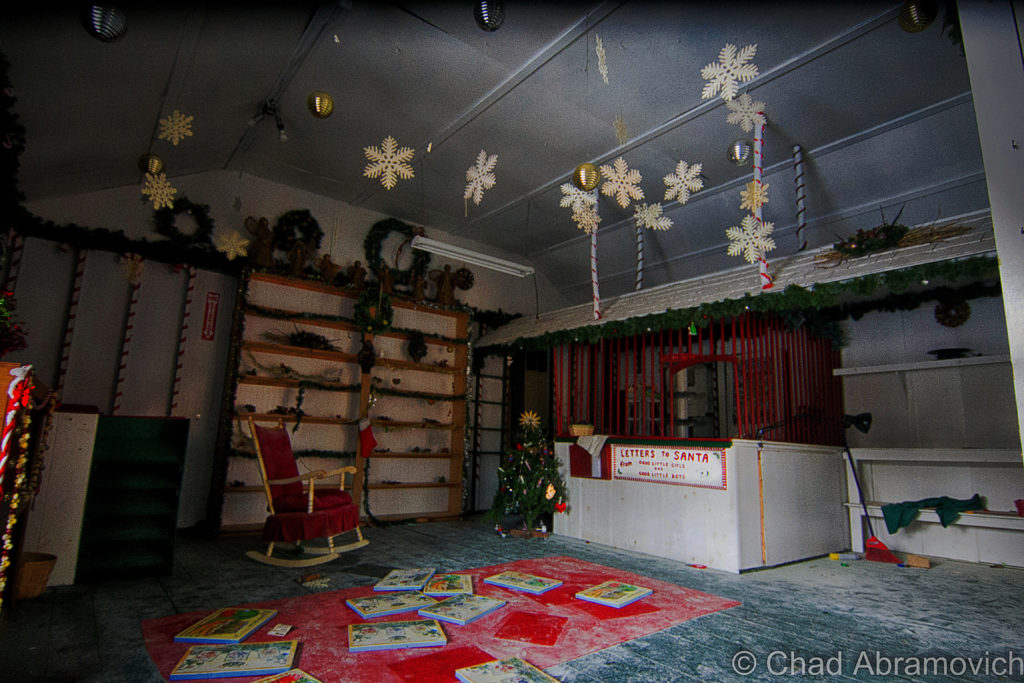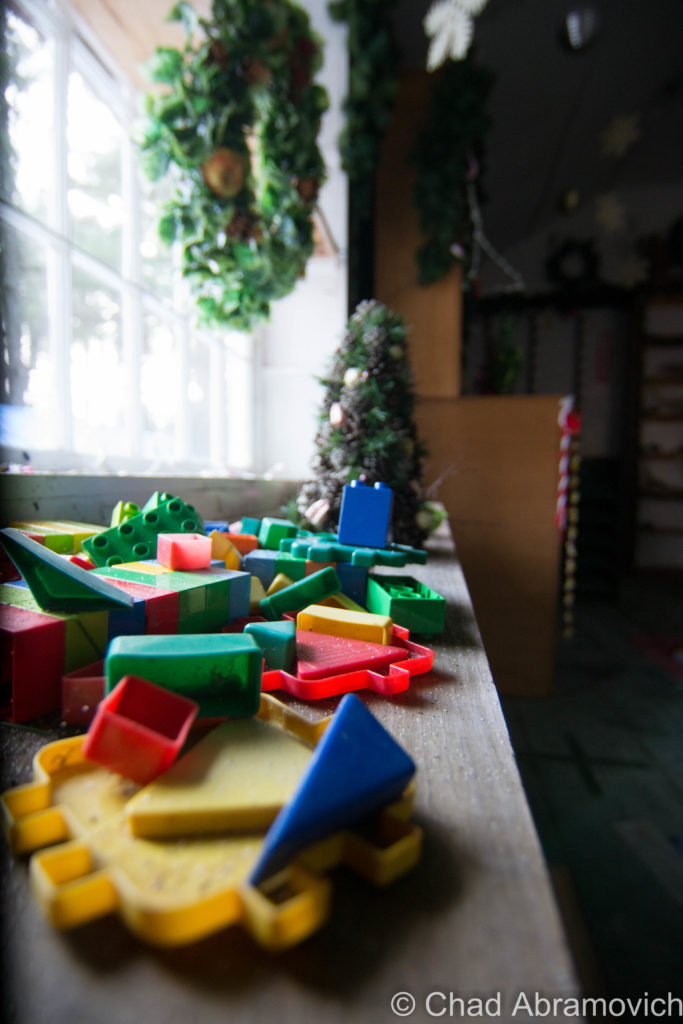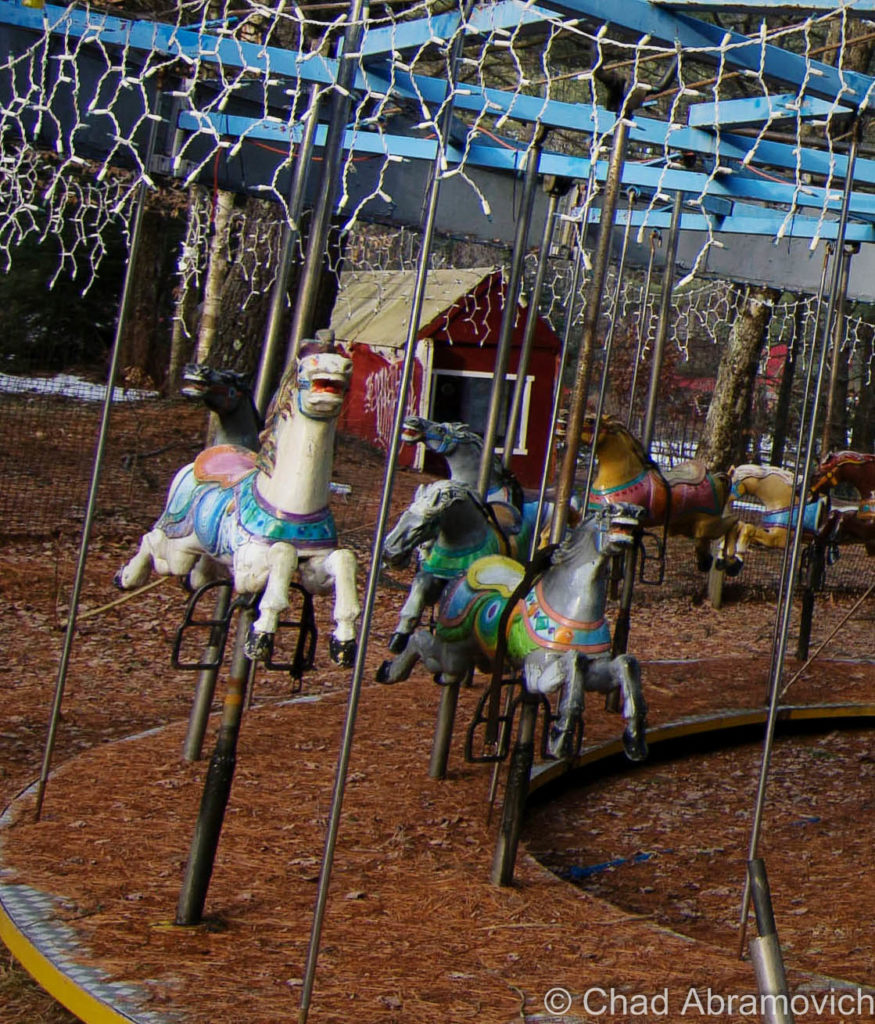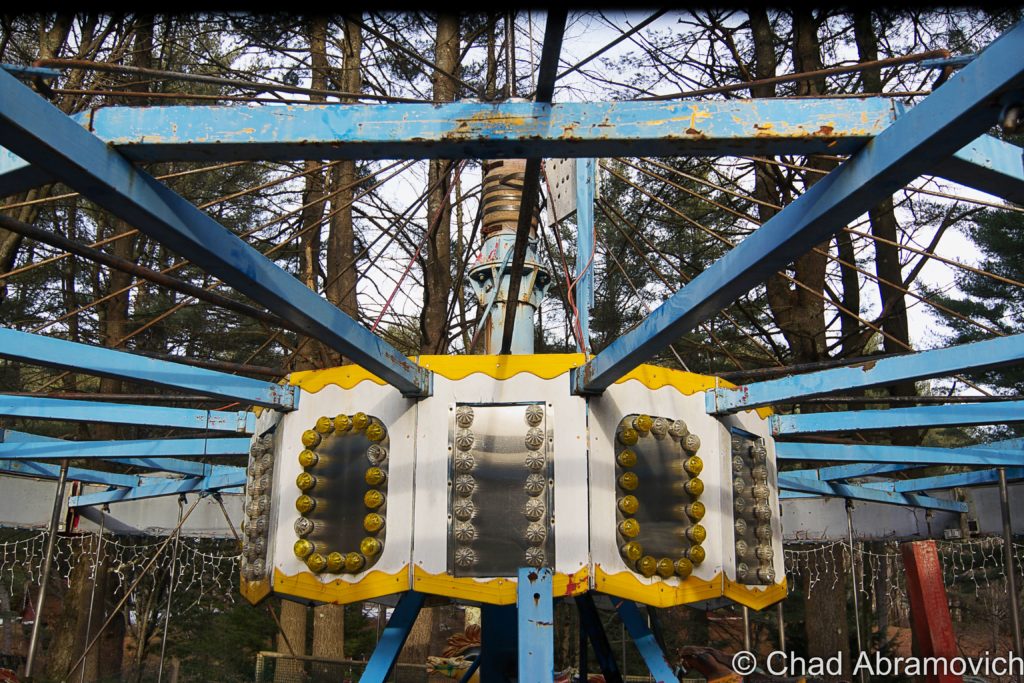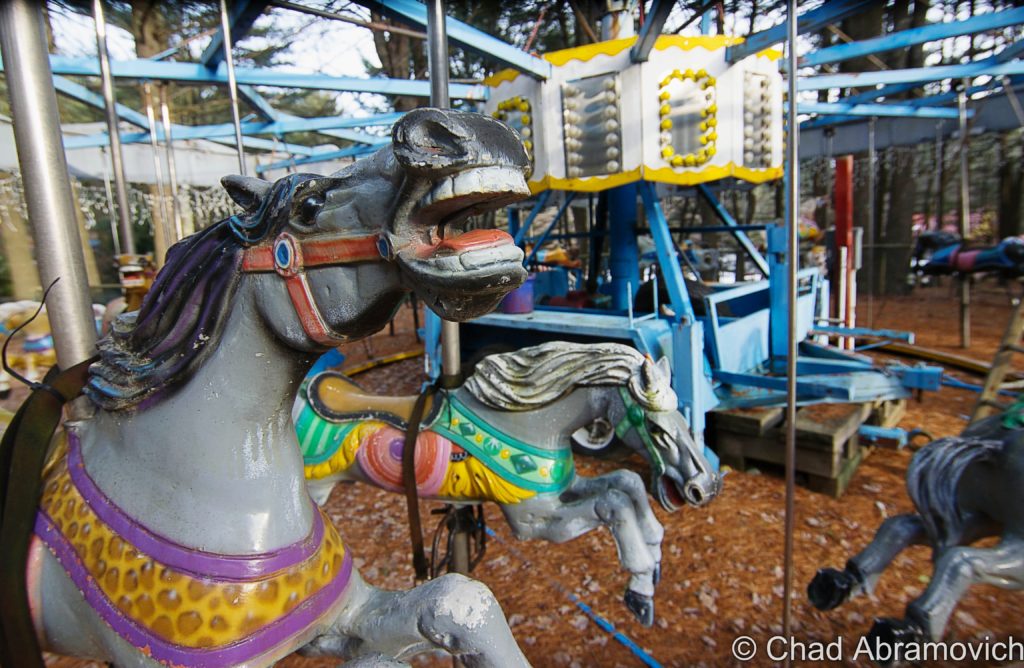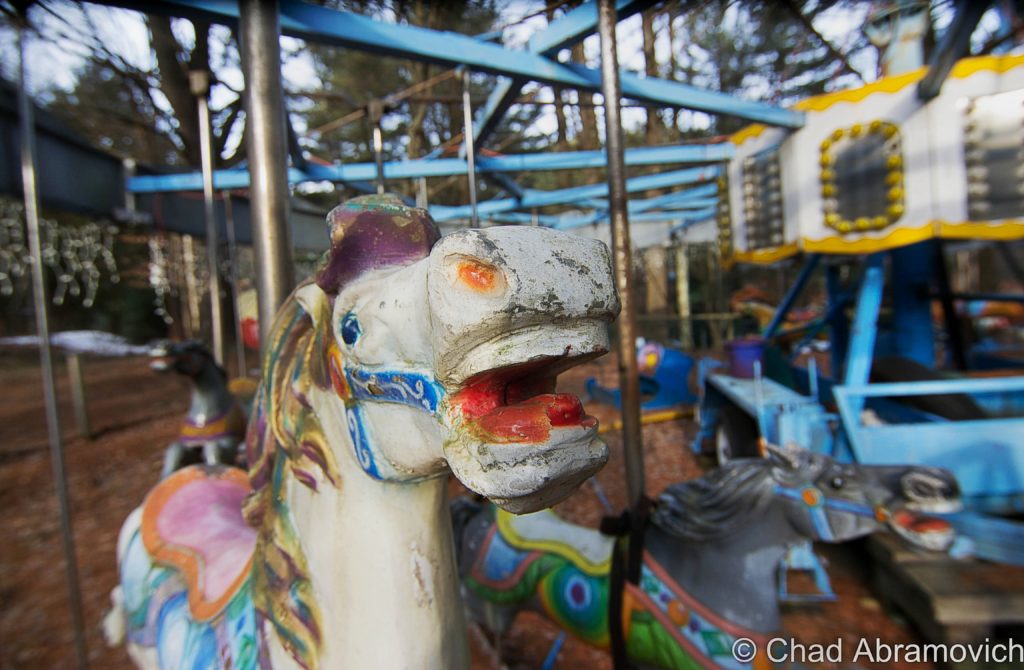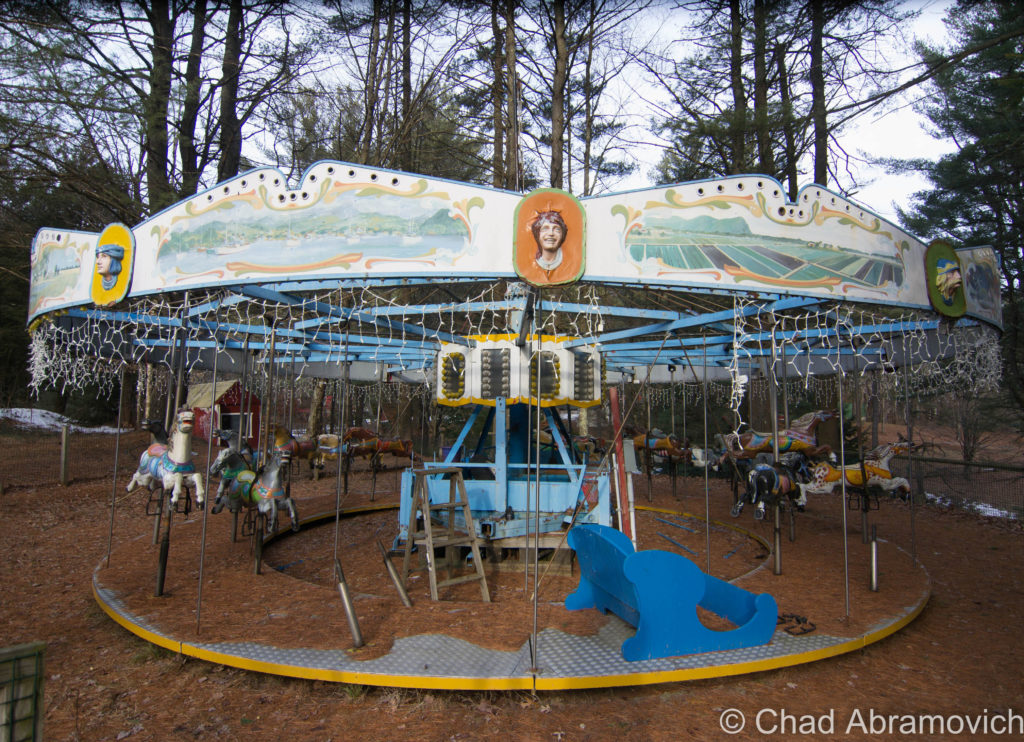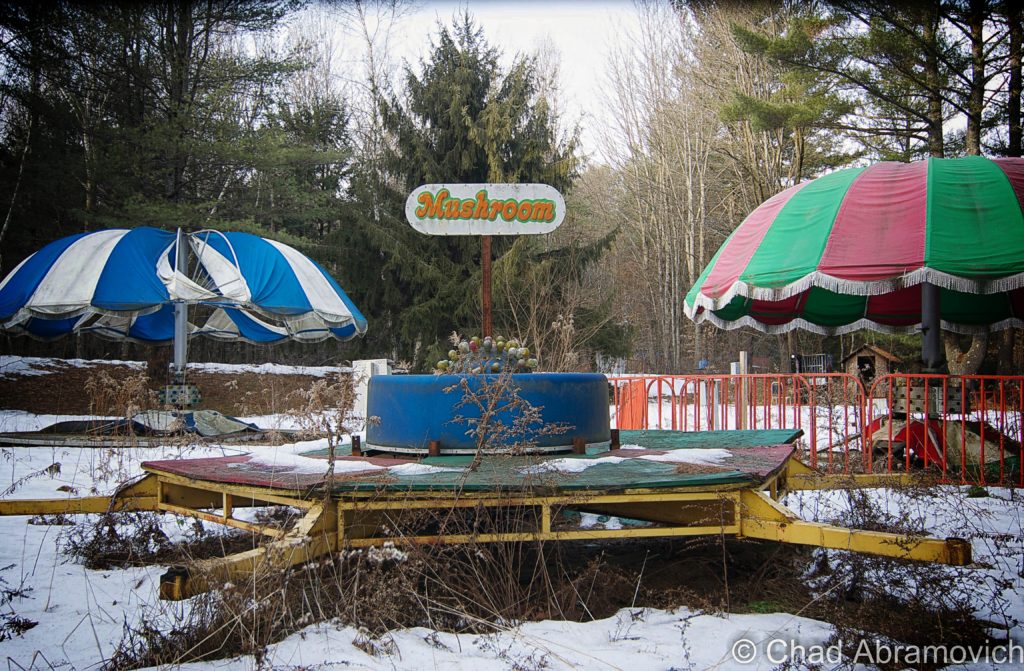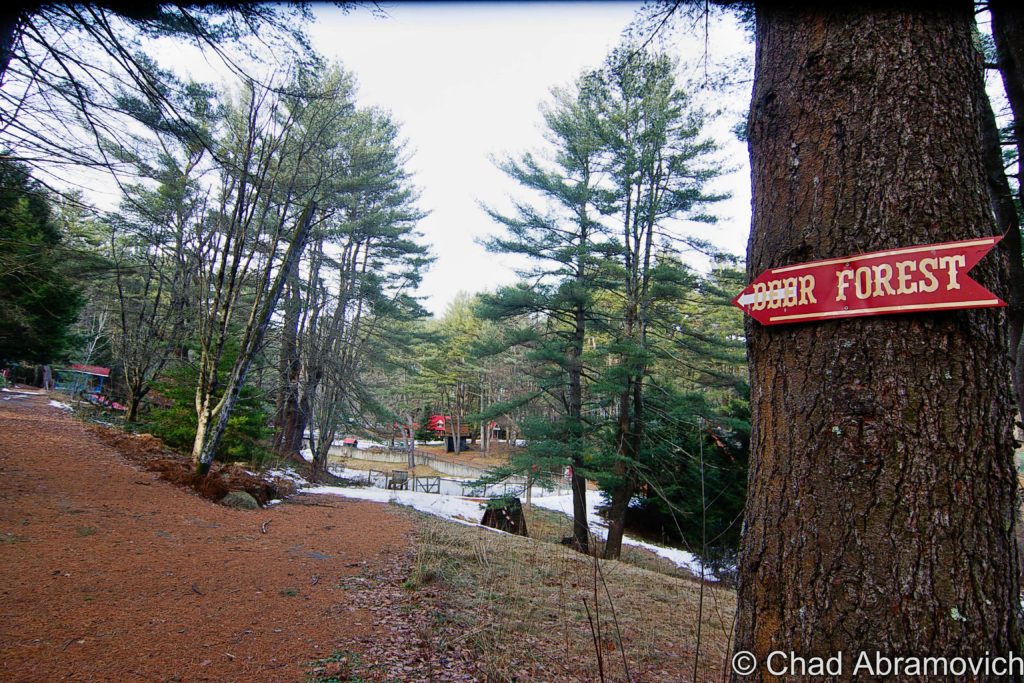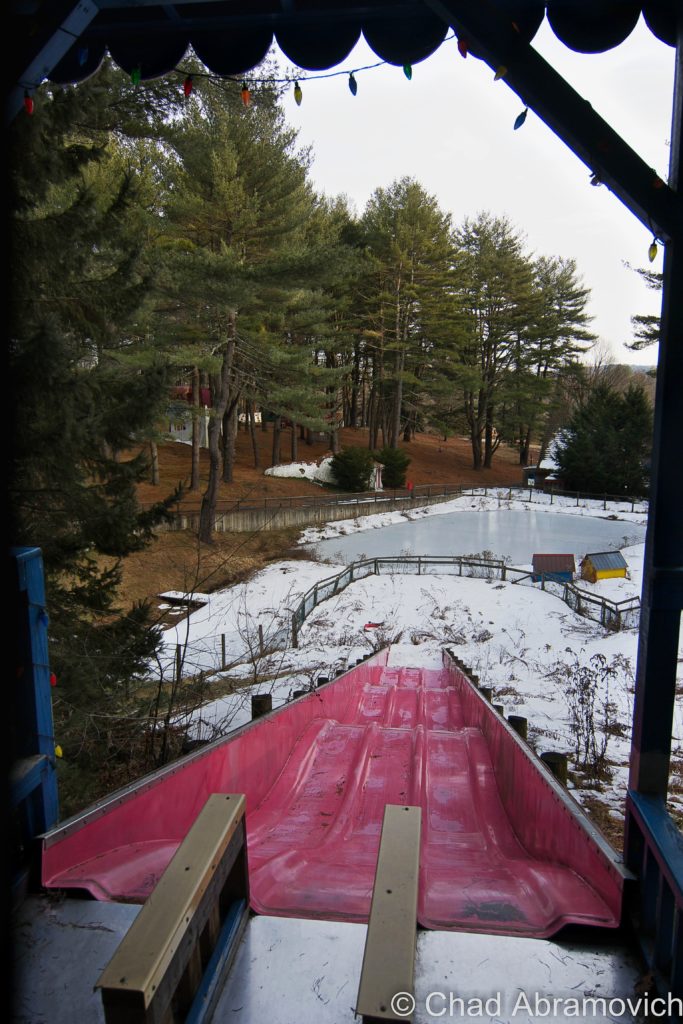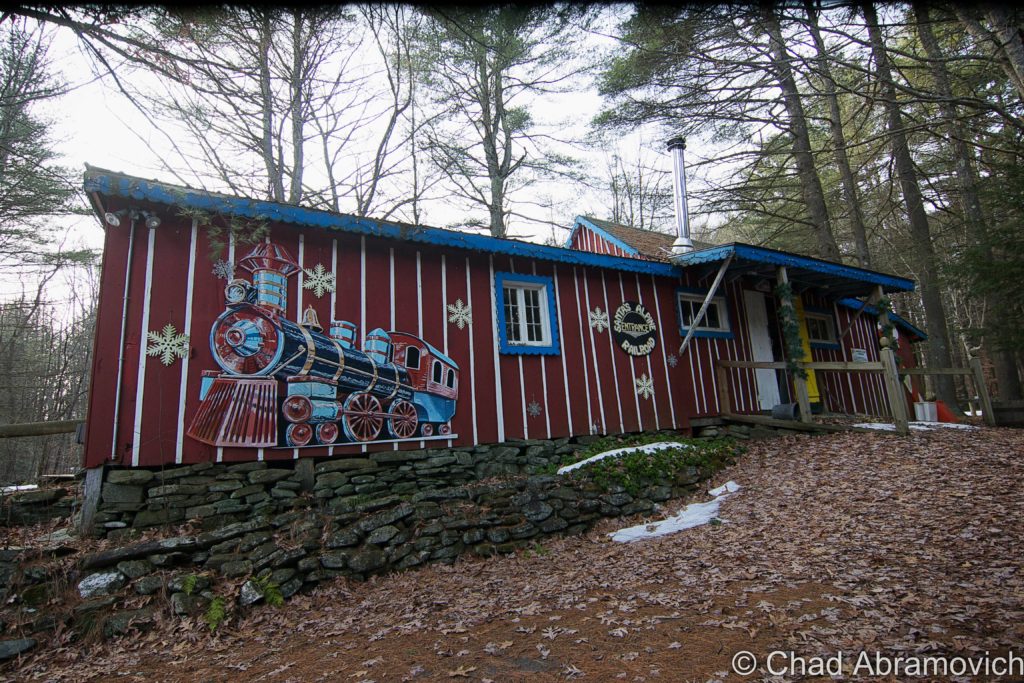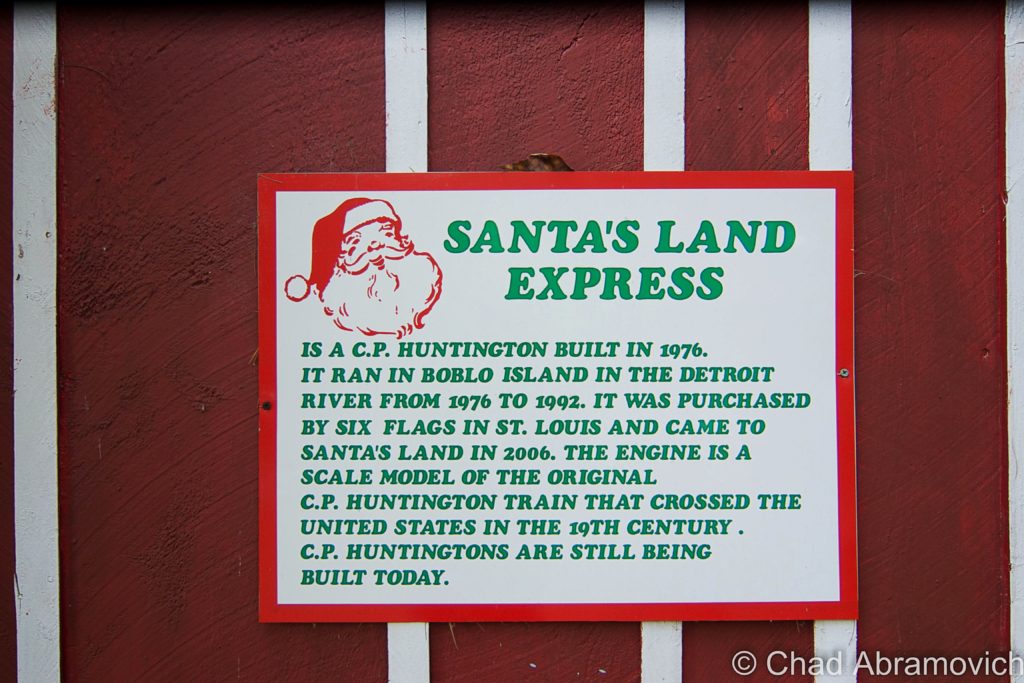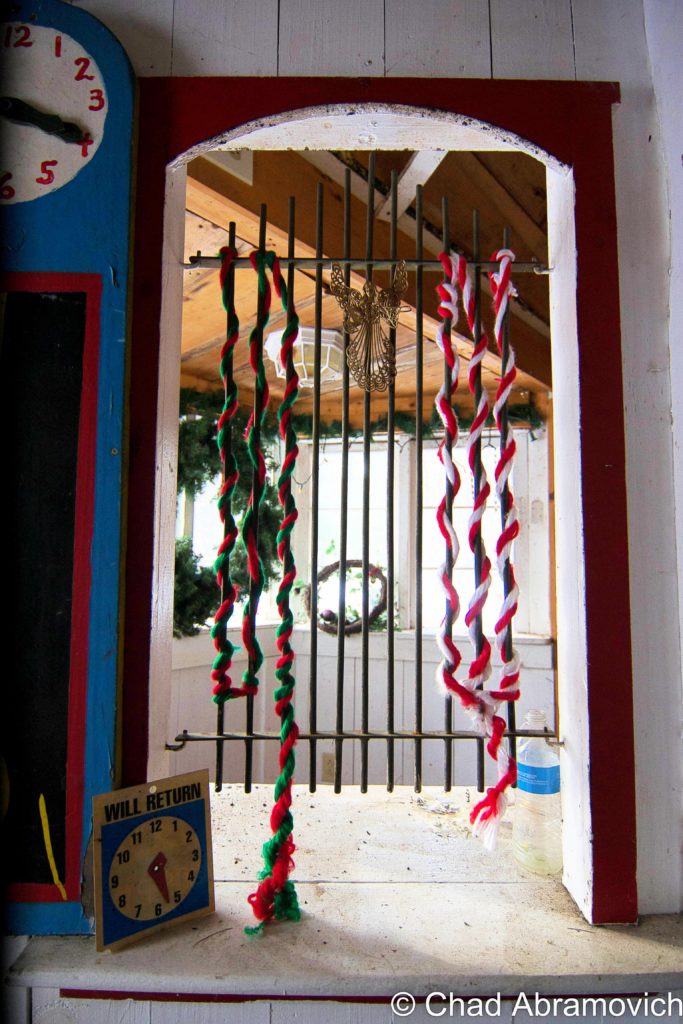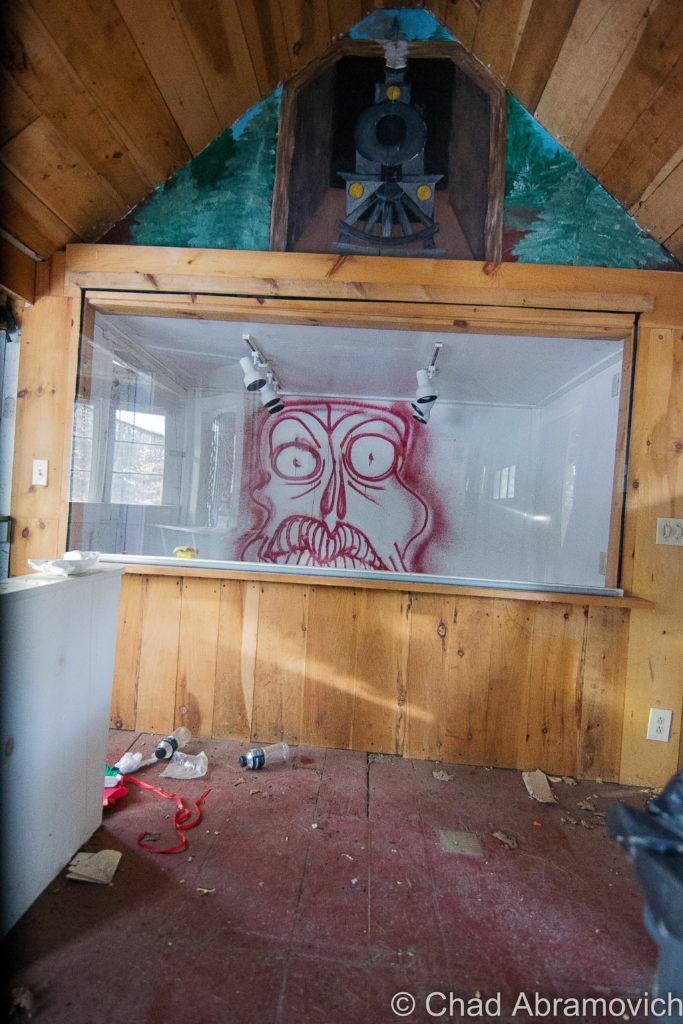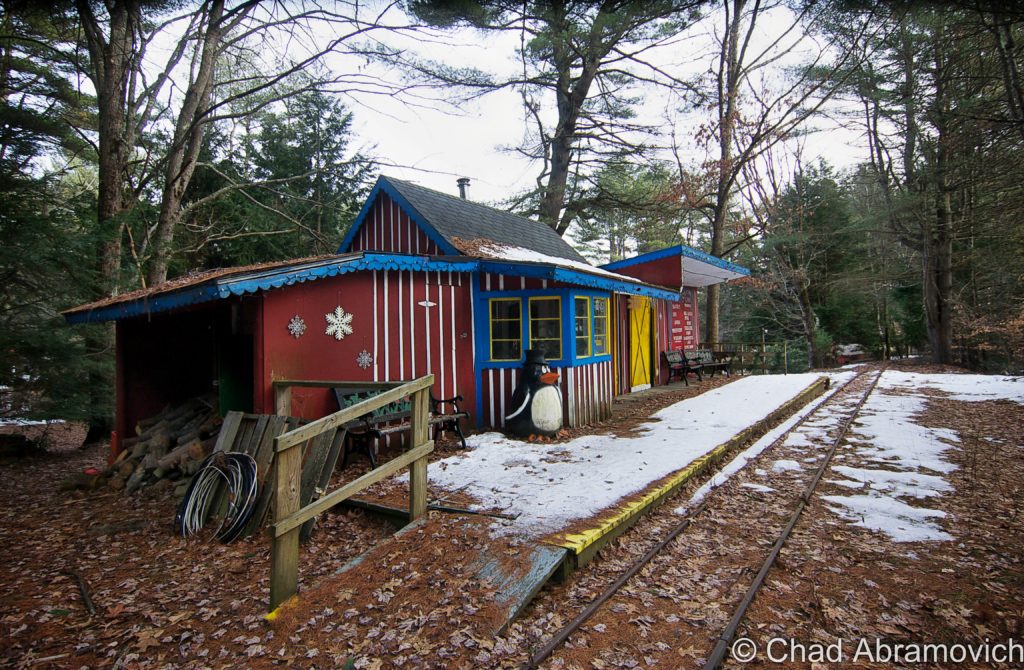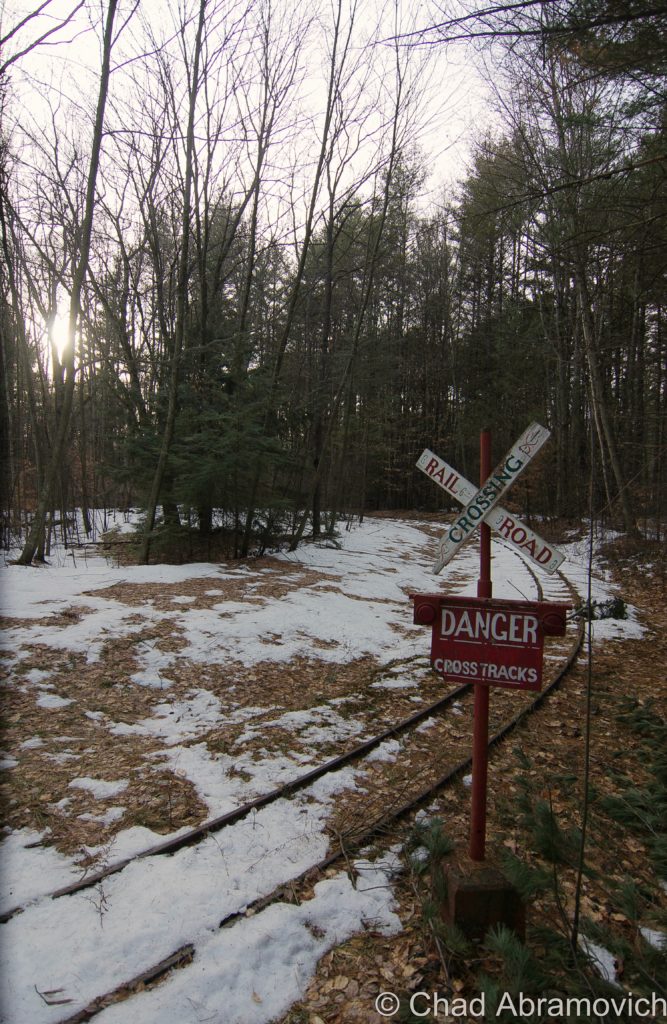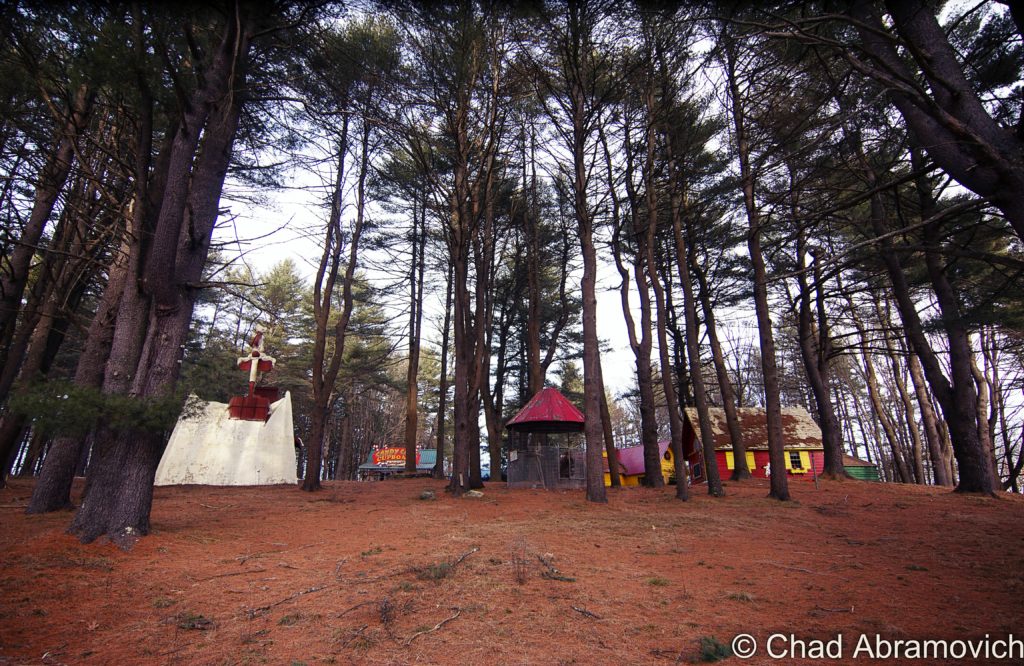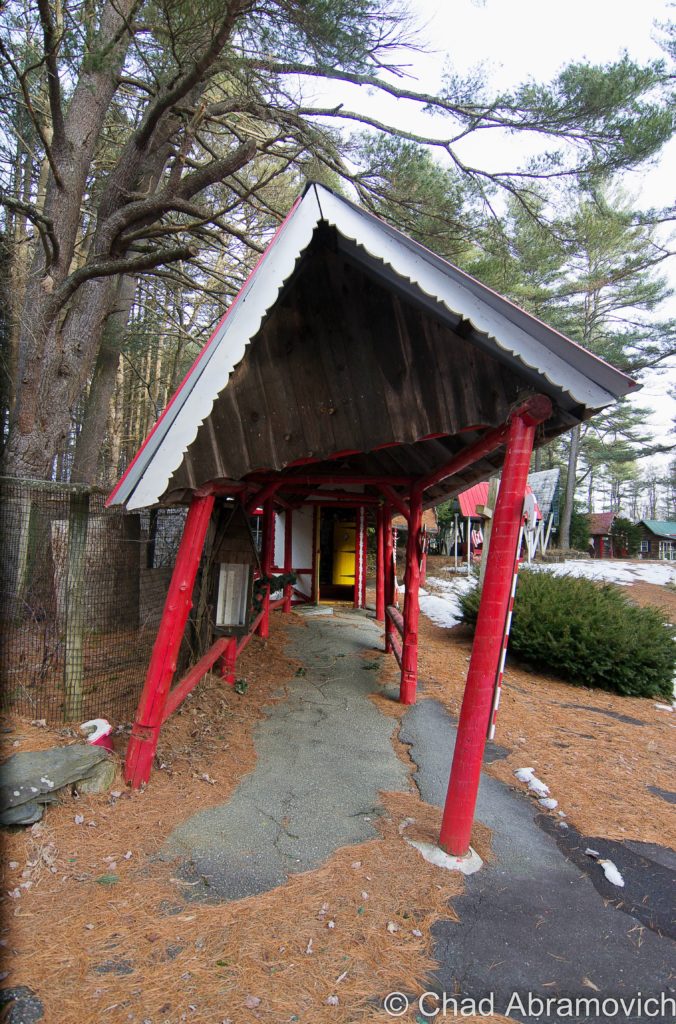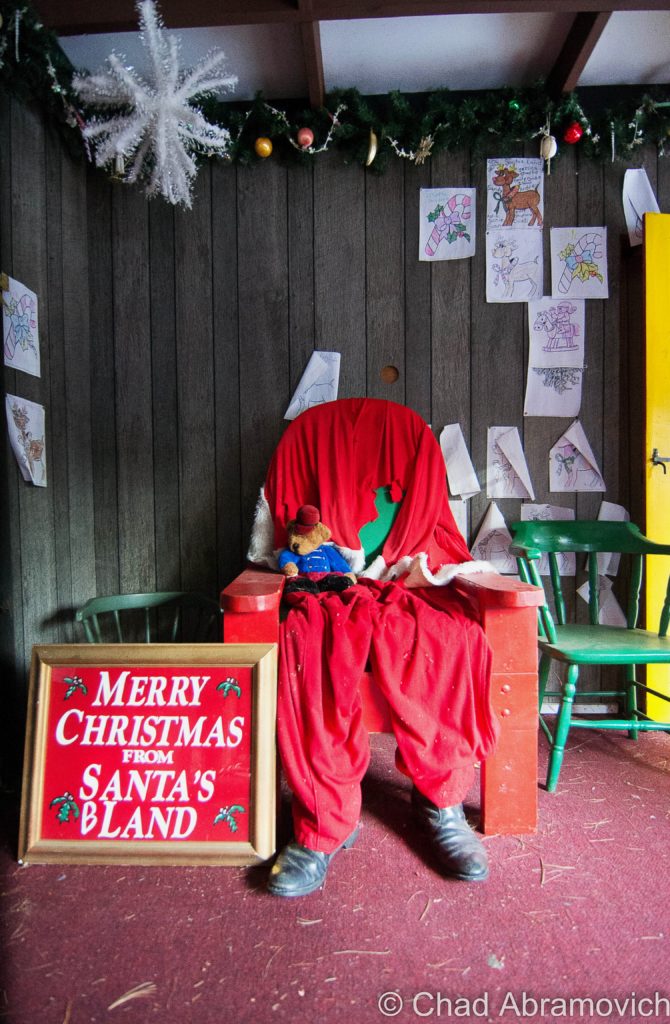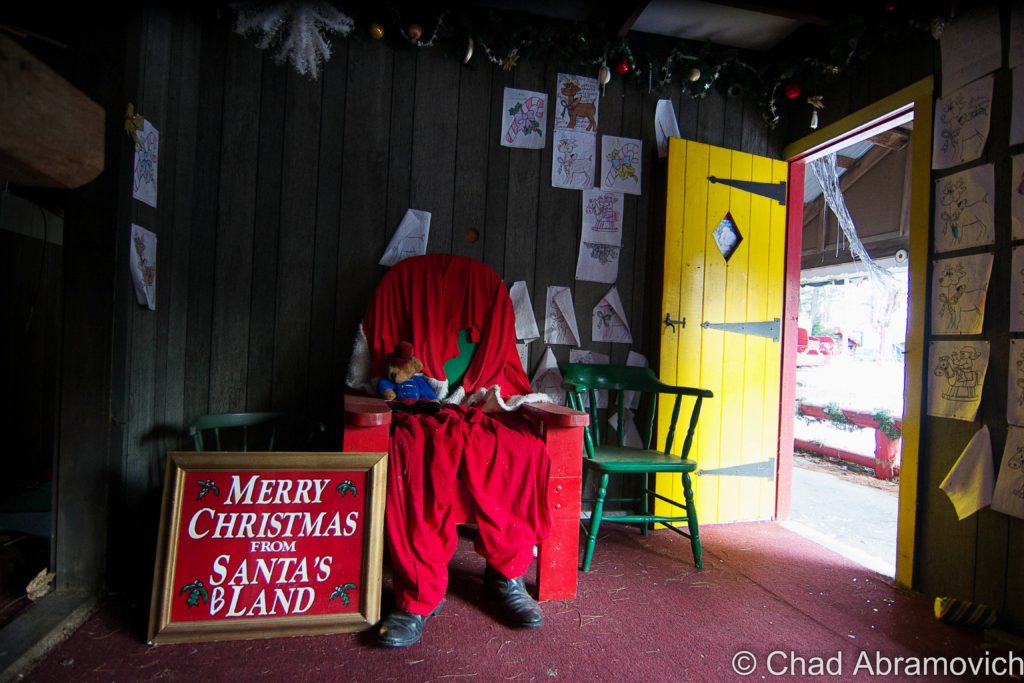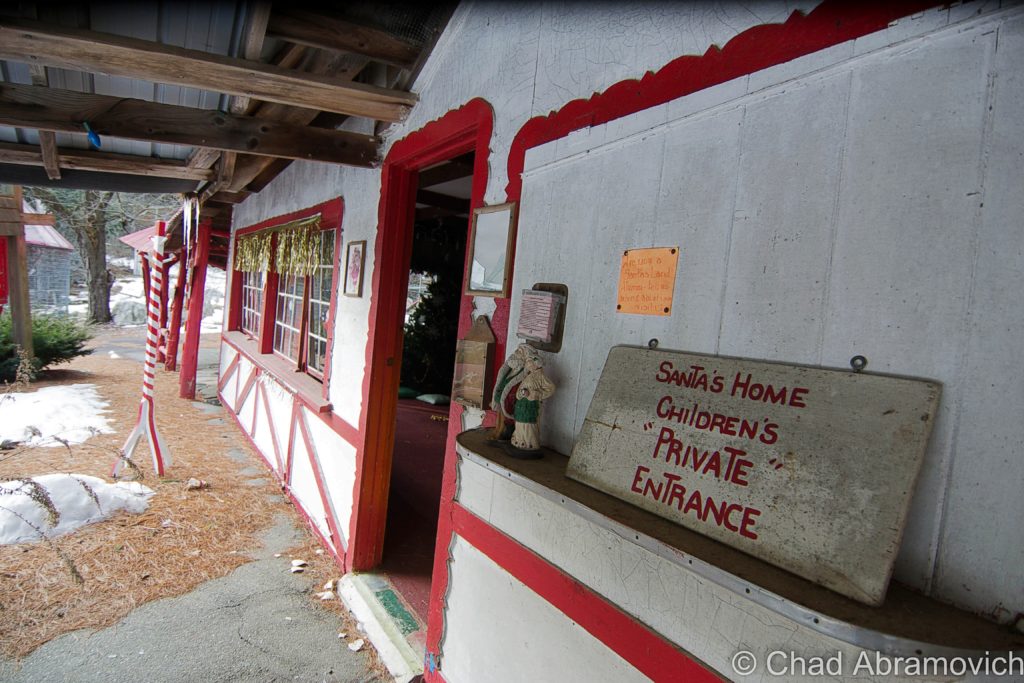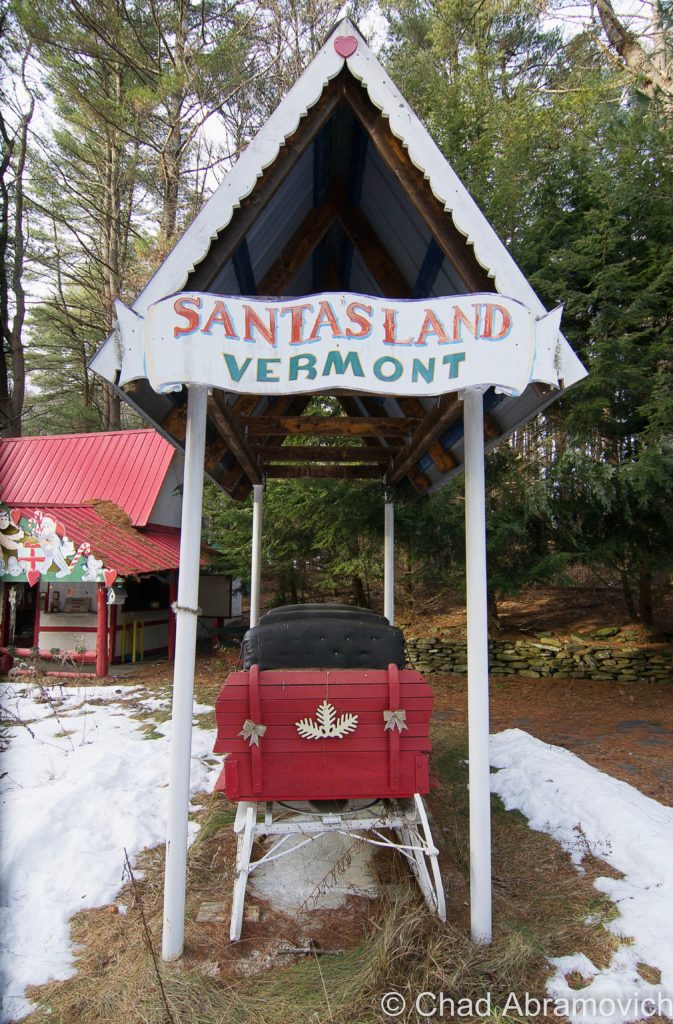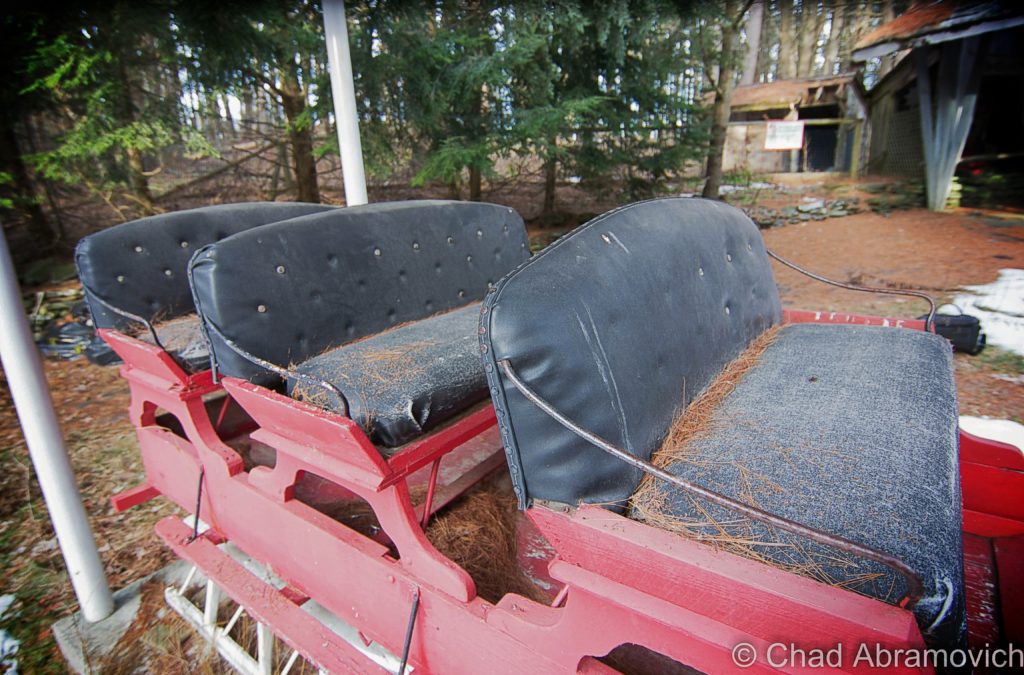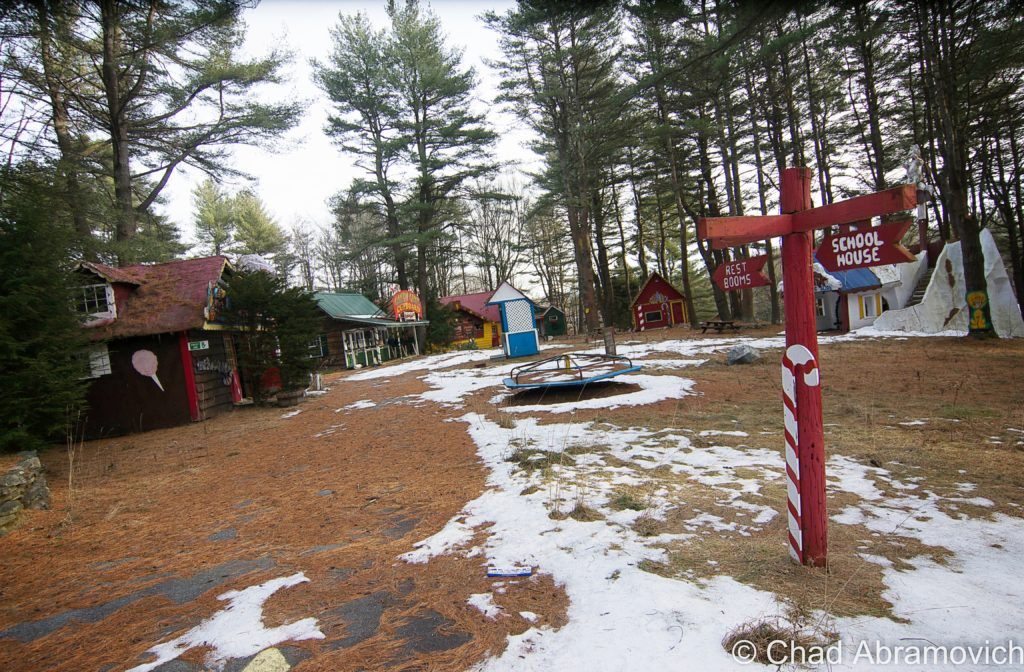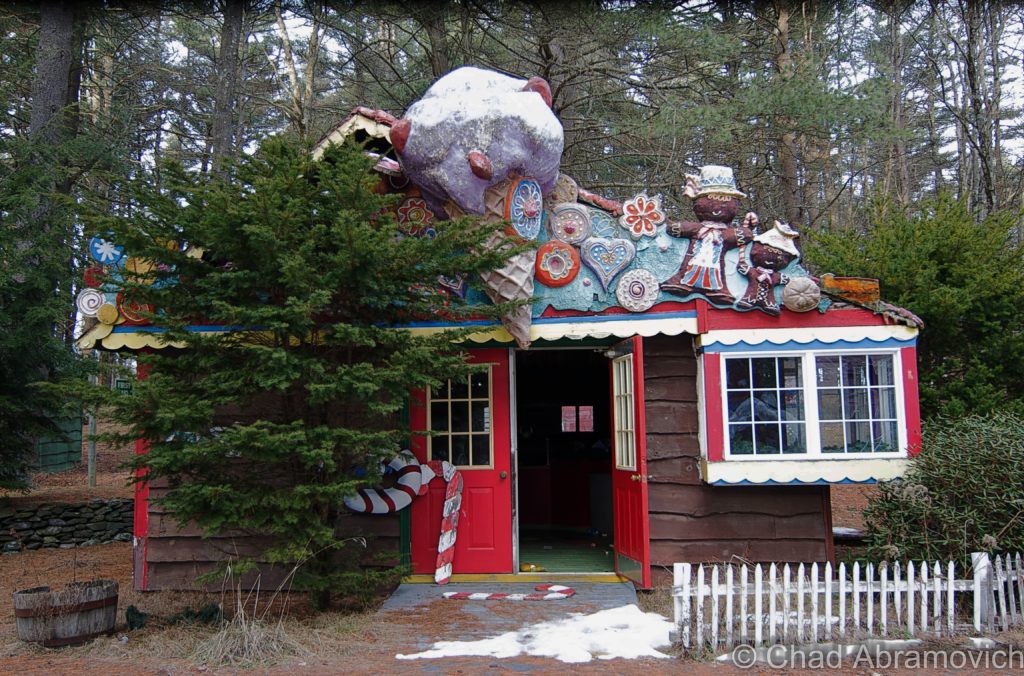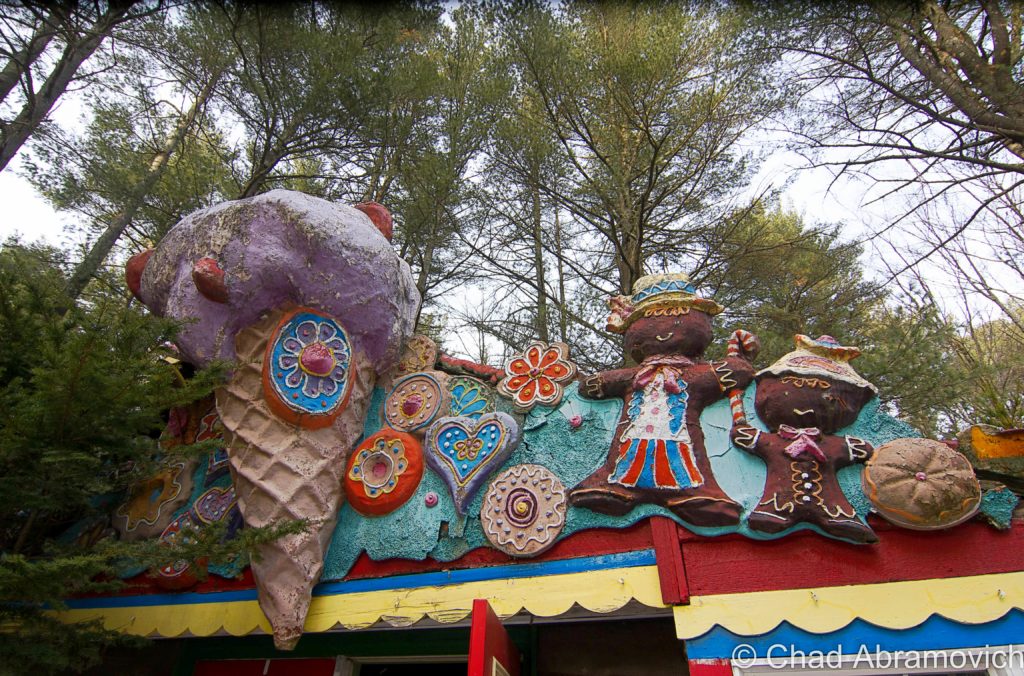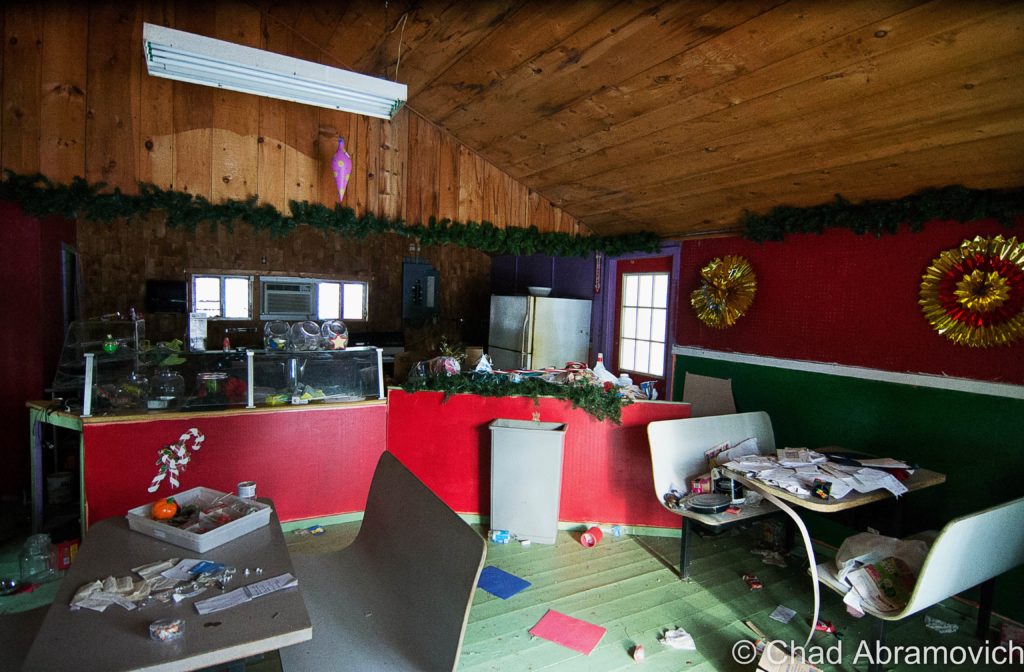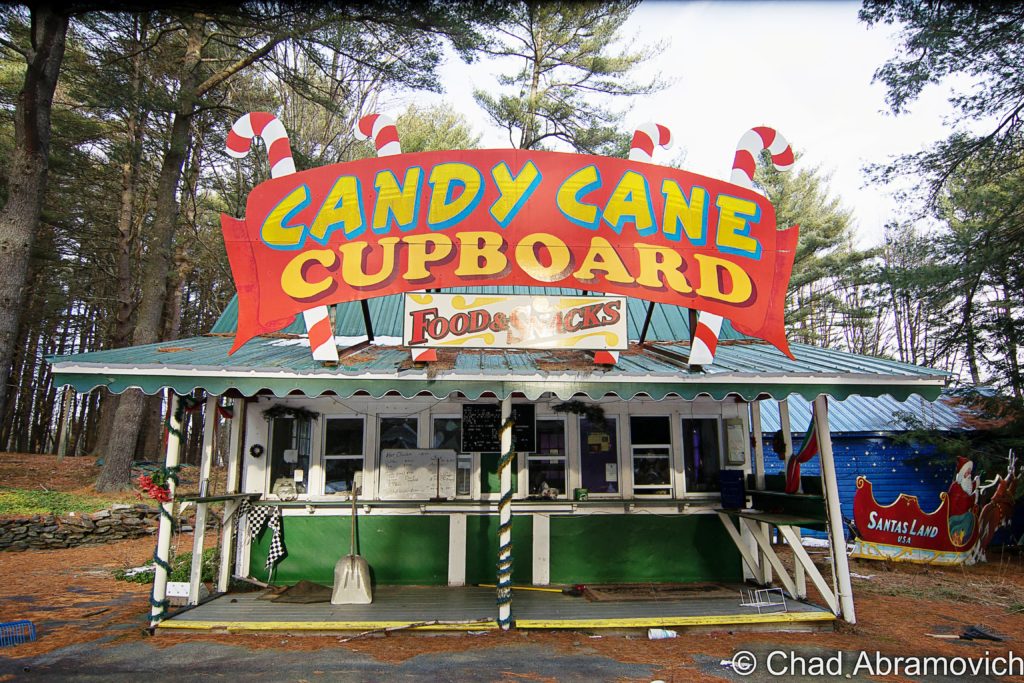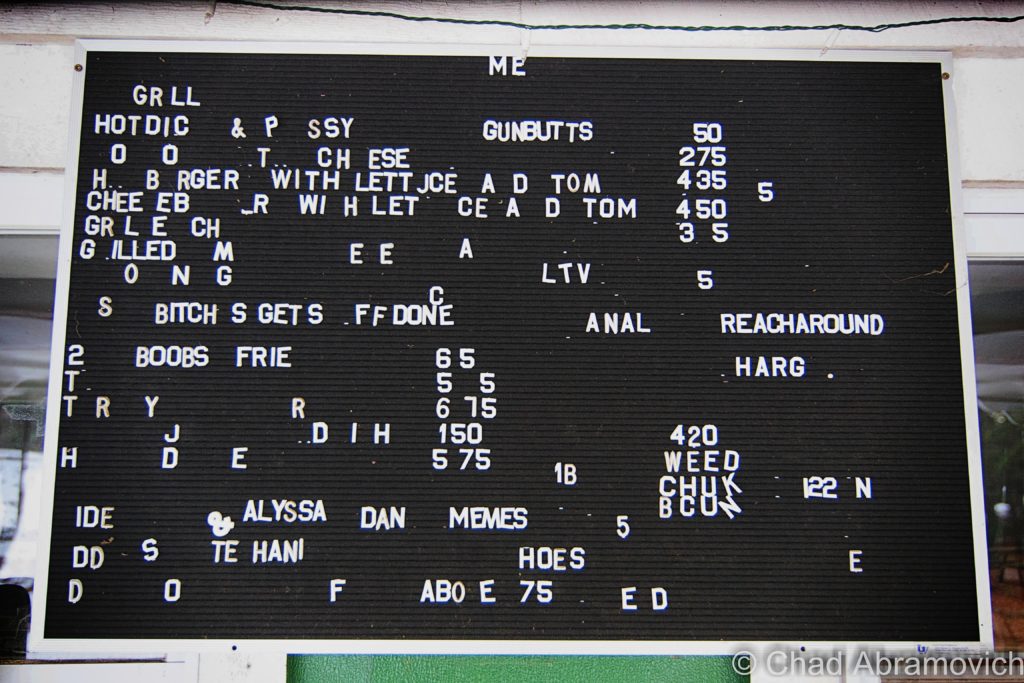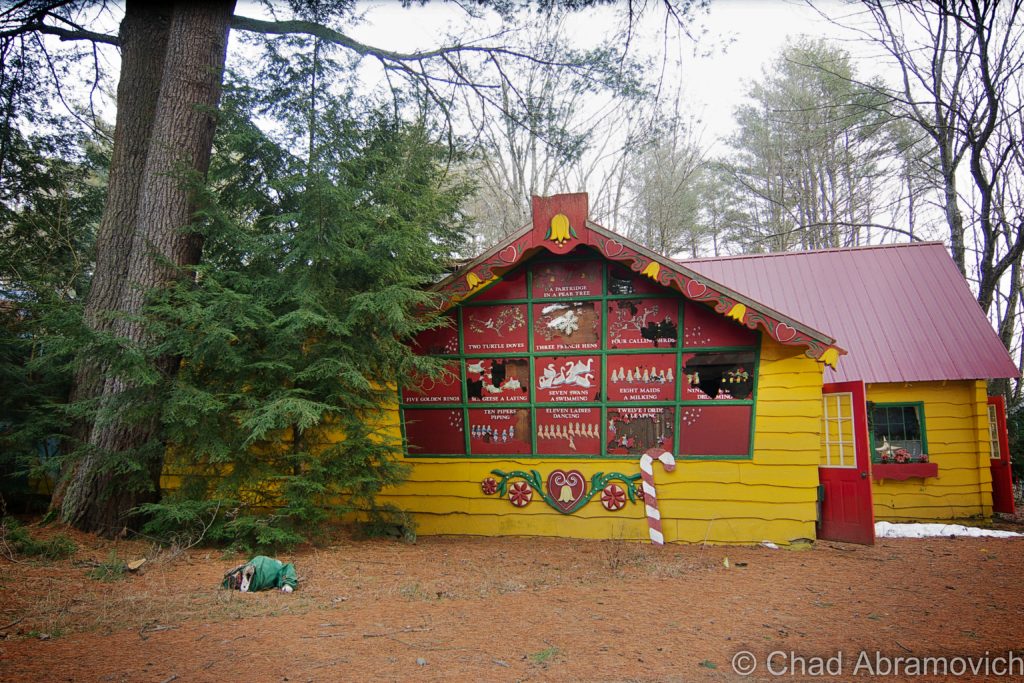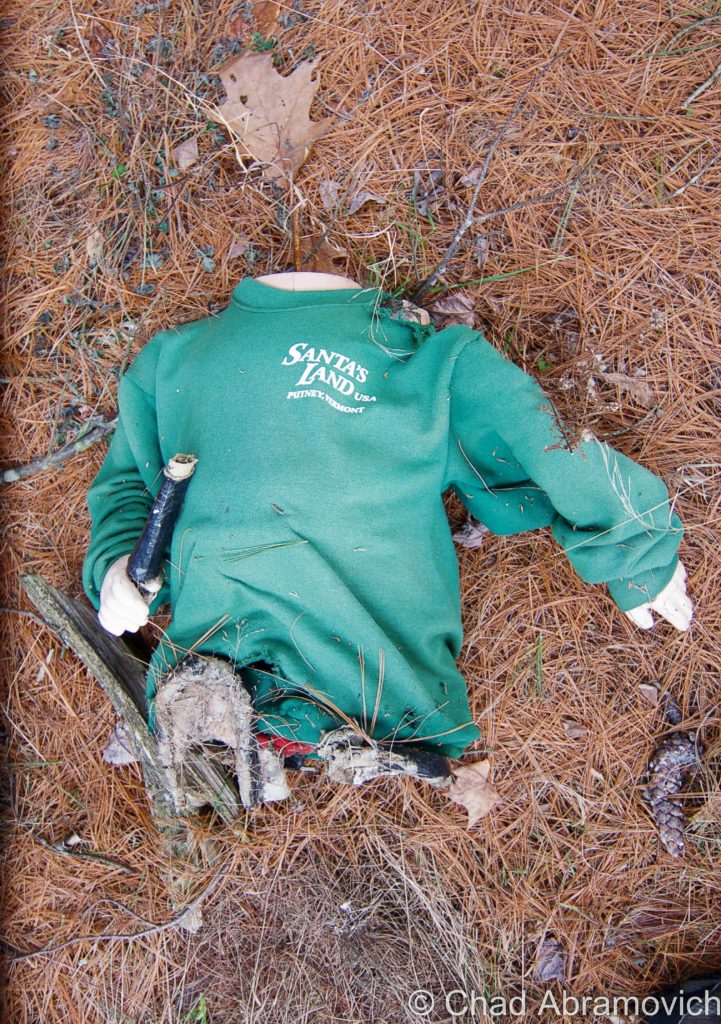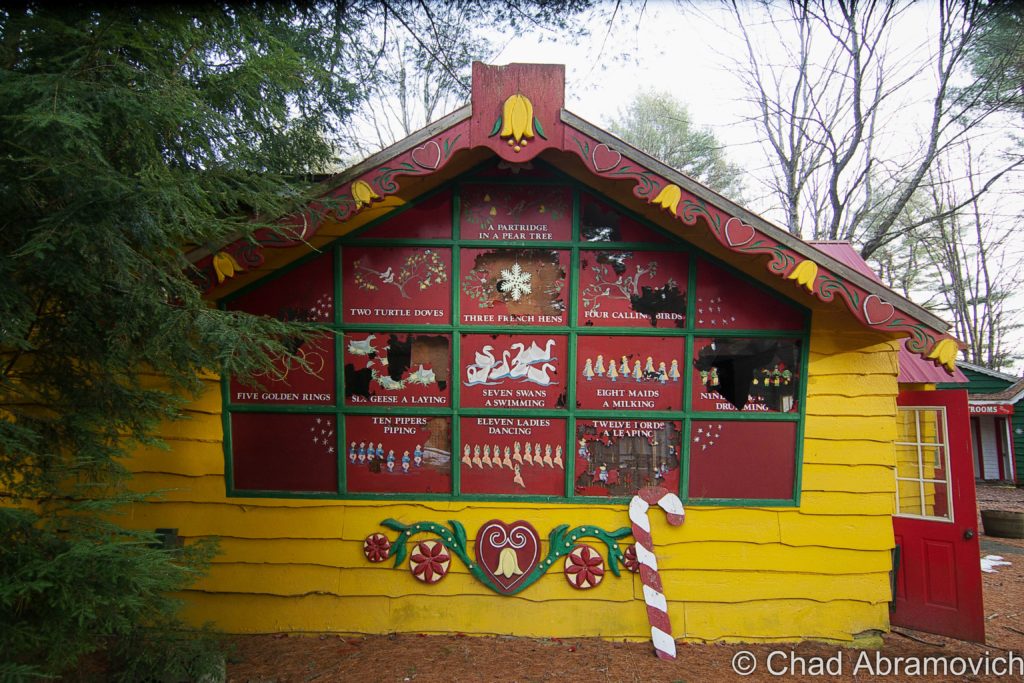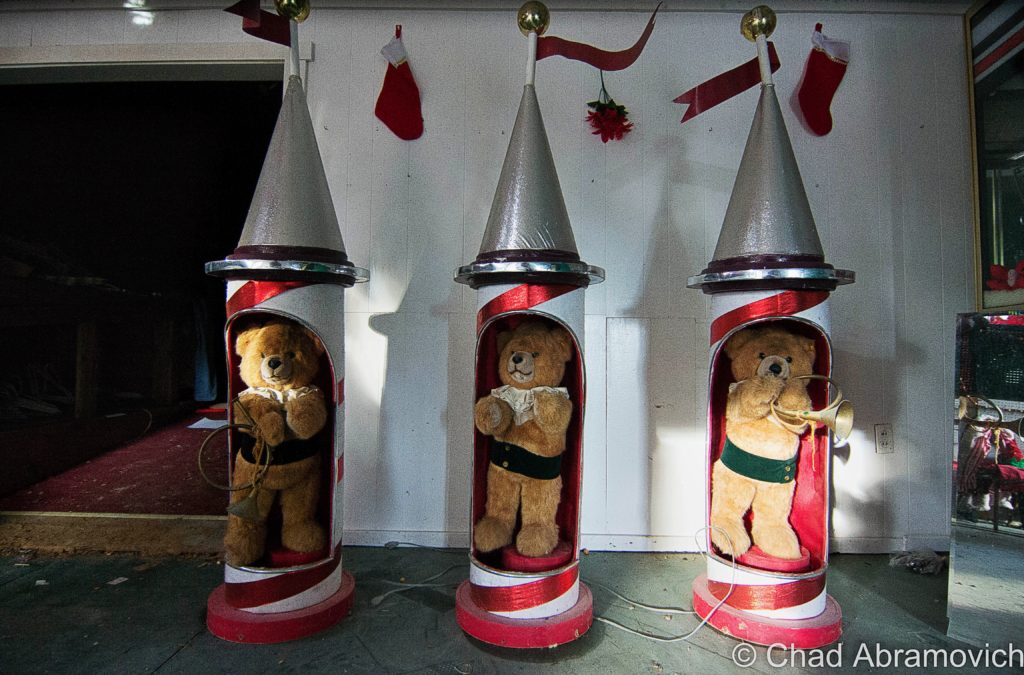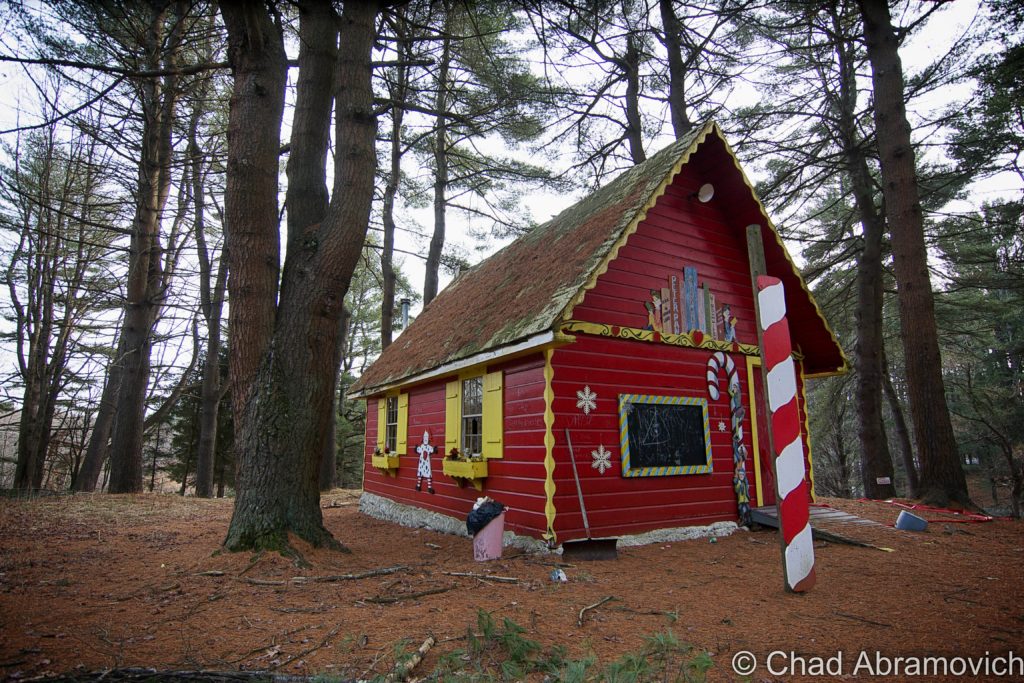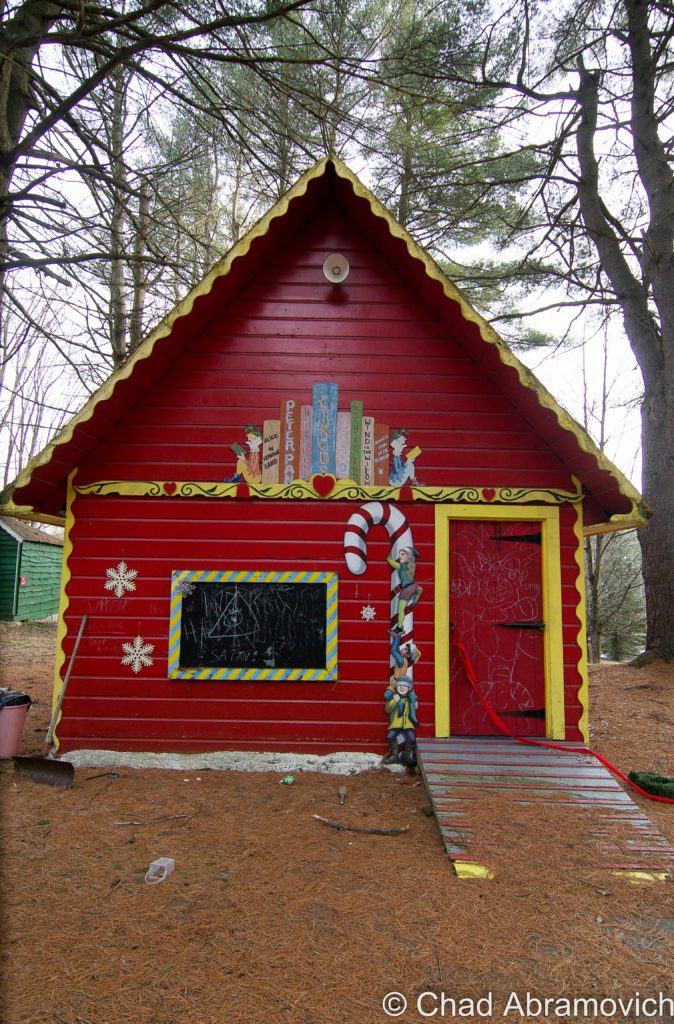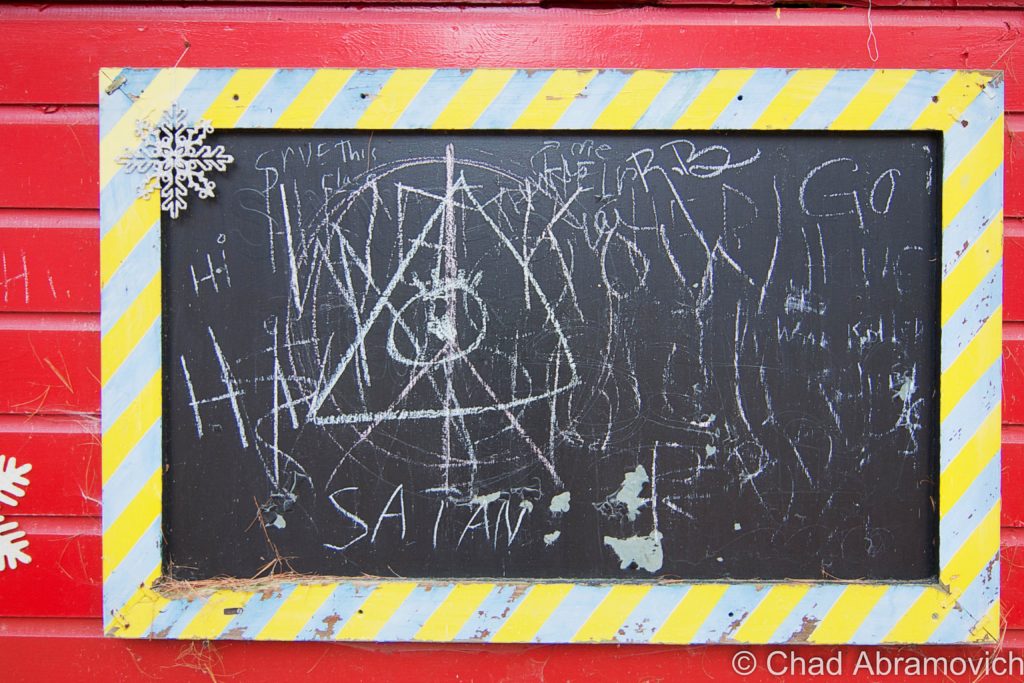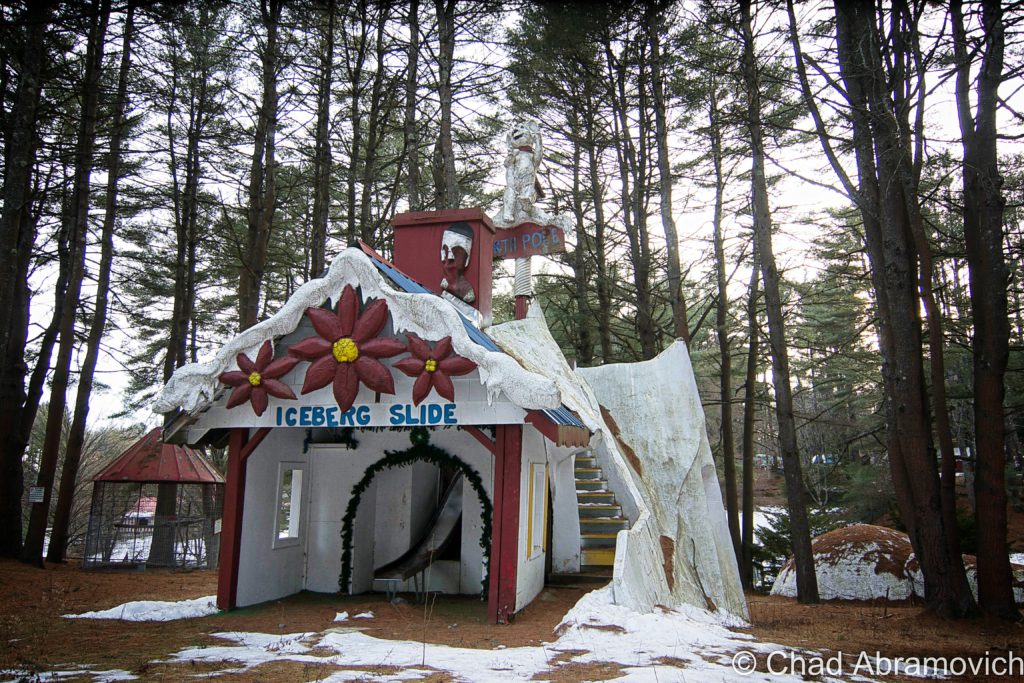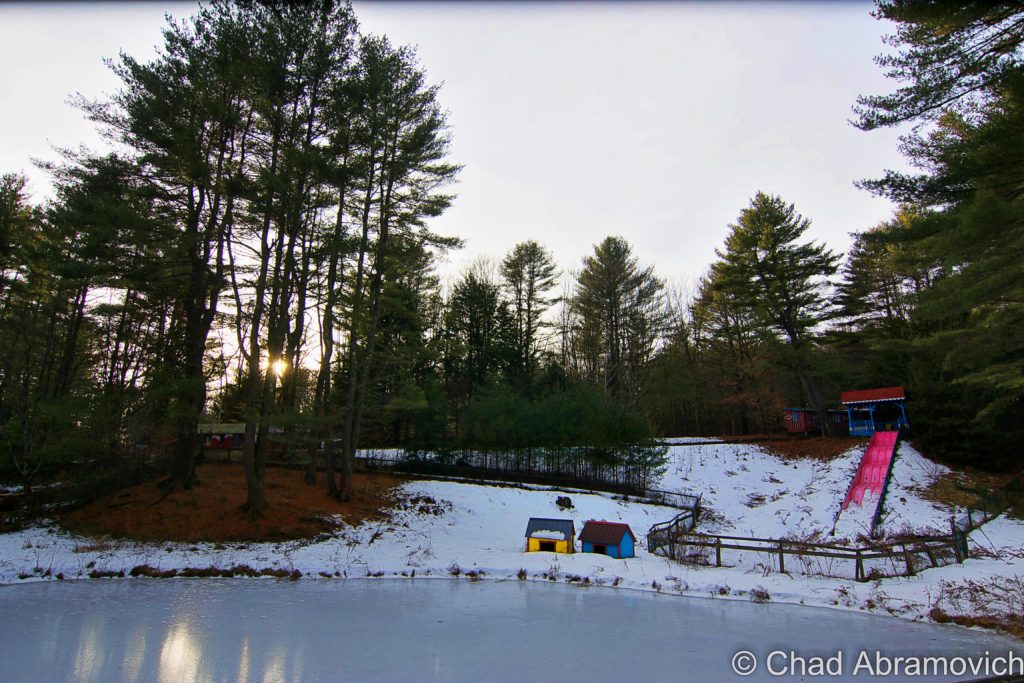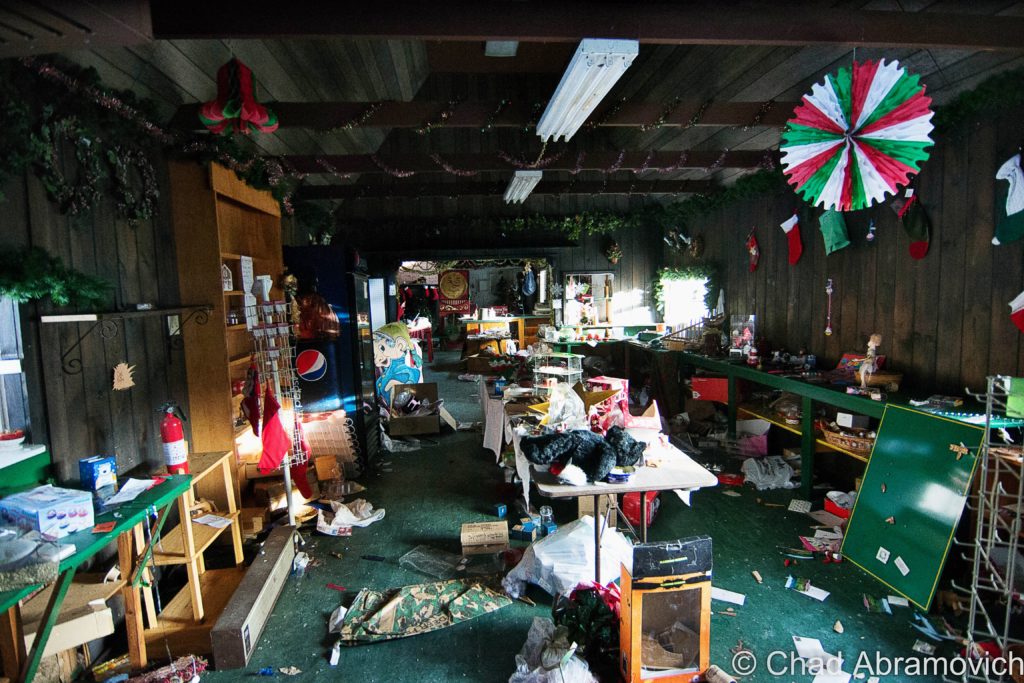 Interested in more decrepit northeastern Americana and Theme parks? Check out a few of my older blog entries of the remnants of that tourism era across the lake…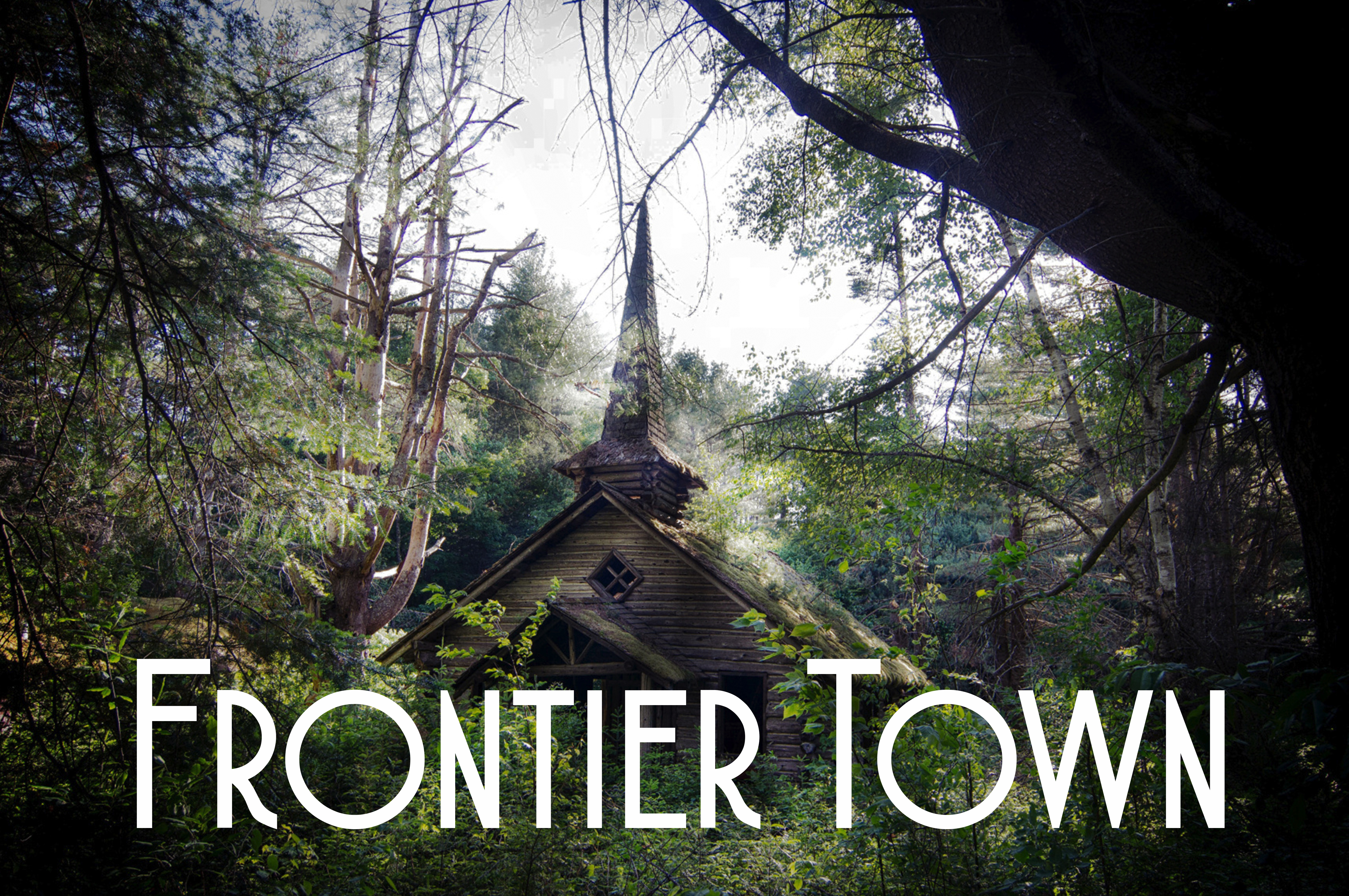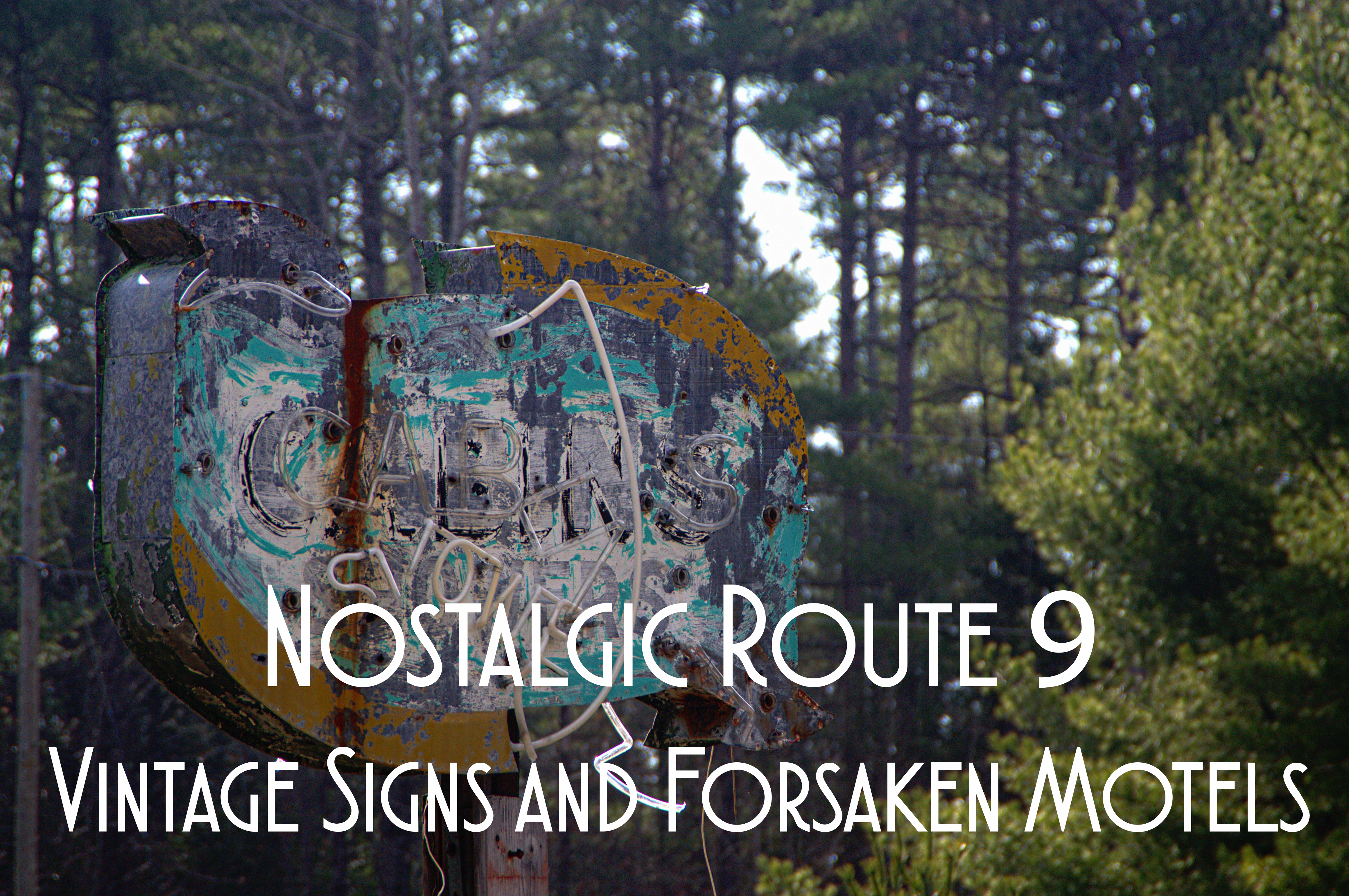 ---
Since 2012, I've been seeking out venerable examples of Vermont weirdness, whether that be traveling around the state or taking to my internet connection and digging up forsaken places, oddities, esoterica, and unique natural features. And along the way, I've been sharing it with you on my website, Obscure Vermont. This is what keeps my spirit inspired.
I never expected Obscure Vermont to get as much appreciation and fanfare as it's getting, and I'm truly grateful and humbled. Especially in recent years, where I've gained the opportunity to interact with and befriend more oddity lovers and outside the box thinkers around Vermont and New England. As Obscure Vermont has grown, I've been growing with it, and the developing attention is keeping me earnest and pushing me harder to be more introspective and going further into seeking out the strange.
I spend countless hours researching, writing, and traveling to keep this blog going. Obscure Vermont is funded almost entirely by generous donations. Expenses range from hosting fees to keep the blog live, investing in research materials, travel expenses and the required planning, and updating/maintaining vital tools such as my camera and my computer. I really pride and push myself to try to put out the best of what I'm able to create, and I gauge it by only posting stuff that I personally would want to see on the glow of my computer screen.
I want to continuously diversify how I write and the odd things I write about. Your patronage would greatly help me continue bringing you cool and unusual content and keep me doing what I love!